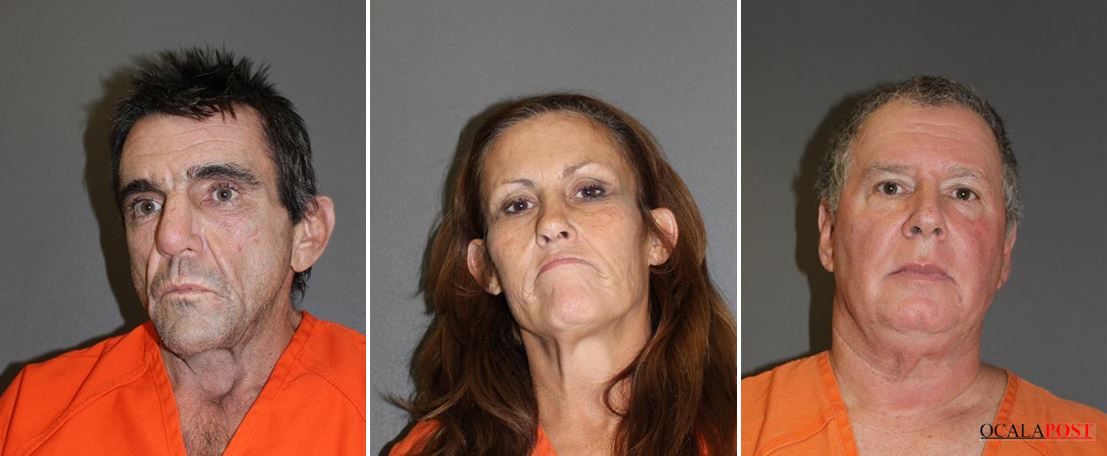 DeLand, Florida — The comments of a 60-year-old DeLand man sparked an intensive investigation by the Volusia County Sheriff's Office.
It all started when witnesses said the man offered to pay money if someone could introduce him to some young girls.
The investigation that culminated Wednesday morning led to three arrests, including a DeBary couple accused of turning a 15-year-old girl into a drug-addicted prostitute.
Robert Richards, the 60-year-old man whose troubling comments launched the investigation, also was arrested after it was discovered he paid for sex acts with the teenage girl on multiple occasions.
Investigators believe the sexual encounters sometimes took place in Richards' home on Fatio Road, and other times at a DeLand restaurant he owned. The restaurant has since been shut down.
The Volusia County Sheriff's Office initiated the investigation back in June before the FBI's Safe Streets Task Force stepped in to take the lead role, with the Sheriff's Office continuing to assist. The investigation ultimately led to a DeBary couple, 50-year-old Michael Graves and his 49-year-old wife, Cynthia Graves. Both are known prescription drug abusers. The investigation revealed that the money for their drugs came from prostituting the 15-year-old girl. The couple also is accused of plying the girl with prescription pain killers.
According to reports, the couple would coach the girl on how to cook and inject the drugs herself. Other times, they would inject the drugs into the girl. When investigators interviewed the girl, now 16-years-old, they noticed that she had what appeared to be "track marks" on the top of her hand consistent with injecting drugs. She also acted groggy and wasn't completely coherent.
Investigators interviewed several witnesses who confirmed that Richards was engaging in sex acts with the girl. One witness even said she drove Richards' car while the girl was in the backseat performing oral sex on Richards. The investigation revealed that Cynthia Graves would drive the girl to meet Richards for sex. He would typically pay the girl between $60 to $80. Afterwards, the girl would then turn over the money to Cynthia Graves.
The sexual encounters sometimes took place at the now-defunct Fresh Off The Hook, a restaurant just west of DeLand owned by Richards. The trysts there would take place either before the restaurant opened or after it closed.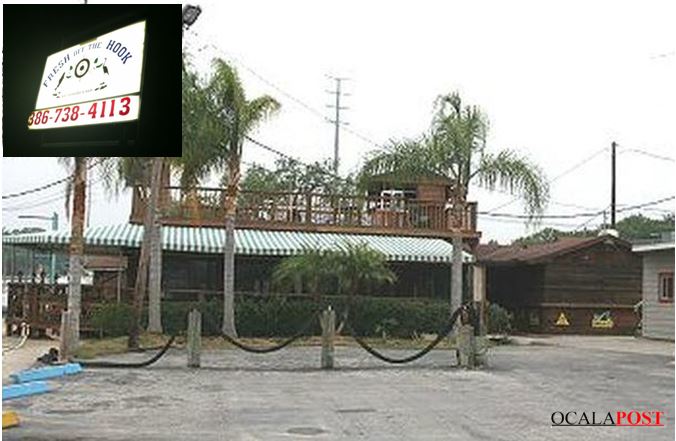 One witness told investigators that Richards paid her $100 for introducing him to Cynthia Graves. According to Richards, the two met at a bar in Orange City.
Investigators presented their findings on Tuesday, to Circuit Court Judge R. Michael Hutcheson, who issued arrest warrants for the three defendants. Roberts was arrested Wednesday morning at his residence, 1312 Fatio Road, DeLand. Investigators also executed a search warrant at his house.
Cynthia and Michael Graves were picked up Wednesday morning at their residence, 222 Angeles Road, DeBary. All three defendants have been booked into the Volusia County Jail in Daytona Beach.
Michael Graves was charged with Child Abuse and is being held on $15,000 bond. He has previous convictions for Trafficking Hydrocodone.
Cynthia Graves was charged with Procuring a Person under 18 for Prostitution, Deriving Support from the Proceeds of Prostitution, and Child abuse. She is being held on $30,000 bond. She has previous convictions for Trafficking Hydrocodone and Obtaining Prescriptions by Fraud. During her recent arrest, investigators said she was smug and didn't think she did anything wrong.
Robert Richards was charged with Child Abuse and Lewd or Lascivious Battery (x2). He is being held on $30,000 bond.
People that knew Richards said he just seemed like a normal guy that served excellent food at his restaurant.
The Safe Streets Task Force, which includes a full time investigator from the Sheriff's Office, is continuing its investigation. Agents are concerned that there could be additional victims who may have had sexual contact with Richards either at his home, or the now shuttered restaurant. Anyone with information is asked to call the Sheriff's Office at 386-668-3830.