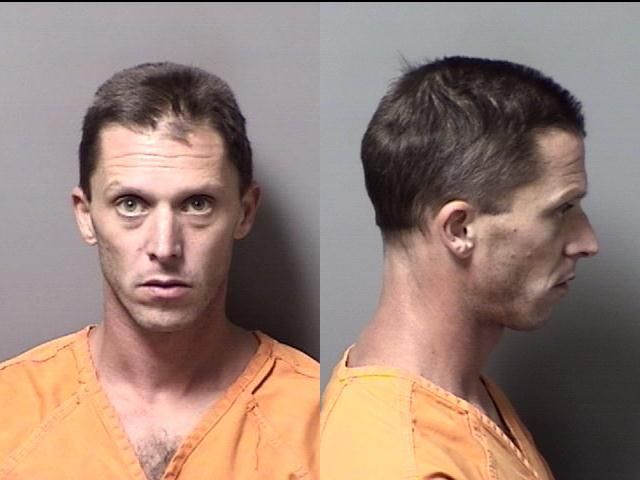 Lecanto, Florida — Last week, the Citrus County Sheriff's Office held their annual "Shop with a Cop" event geared toward providing gifts for needy children.
The event was held at the Walmart in Lecanto.
While the Walmart was filled with deputies, a man wearing a red Santa hat entered the store and awkwardly attempted to blend in.
One of the deputies noticed the man, identified as Grant Scott Timm, 35, acting very suspicious. The deputy then notified a Walmart loss prevention associate.
Timm was observed removing meat from the meat cooler and walking to the bicycle area of the store. He then walked to the front of the store empty-handed and exited the store.
The deputy — who was in plain clothes — followed the man outside, sparked up a casual conversation, and asked for a cigarette. The deputy then showed the man his badge and identified himself.
The deputy asked Timm if he had purchased anything in the store, to which he replied, "No, but I stole some meat." Timm then reached down the front of [his] pants and pulled out his meat. He produced a package of tenderloin steaks.
Timm stated, "We are hungry and don't have any money." Timm then pulled out a bicycle computer from the rear of his pants. He also pulled out a cigarette pack filled with methadone pills, which he did not have a prescription for.
Timm was arrested and charged with Possession of a Controlled Substance and Retail Theft.
The methadone pills were securely wrapped and placed into evidence. The stolen merchandise was returned to Walmart.