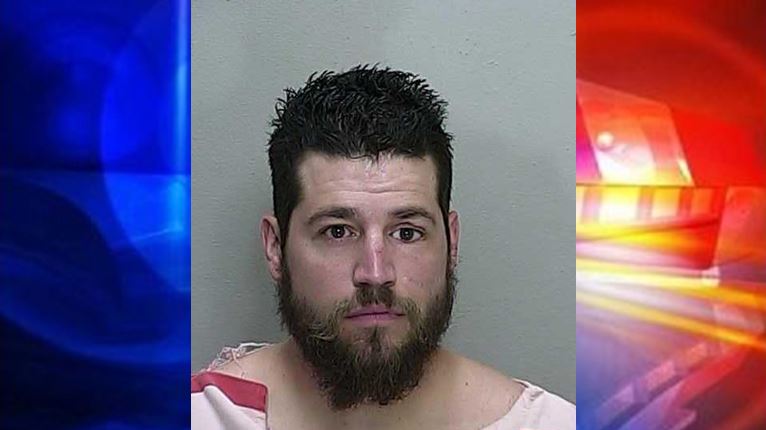 Dunnellon, Florida — A Dunnellon High School teacher is under arrest after a 15-year-old female said he touched her breast during class.
The teen came forward with the allegation on February 8, 2016. The incident was reported to the Marion County Sheriff's Office on February 10.
On February 16, MCSO investigators responded to Kimberly's Center with the victim to conduct a forensic interview.
The victim told investigators that on February 8, she left her classroom and went to the suspect's classroom.
She said she sat with the teacher, later identified as Chester Edward Pacana, 35, at his desk. The victim stated that she normally sits near Pacana's desk so the two of them can have conversations.
According to reports, while the victim was sitting next to Pacana, he began to play with the holes in her jeans. The holes were in the thigh area.
While talking, the victim stated that she leaned forward to "get something" out of Pacana's desk drawer, at which time he stuck his hand inside the victim's shirt.
The victim said he was "outlining [her] bra with his finger and rubbing her left breast". She said "he was trying to feel". She also said he "squeezed" her breast inside of her shirt.
The victim told investigators that when this happened, she got up and quickly left the room.
There were other students present during the incident.
According to reports, the victim stated that Pacana frequently touched her on her thighs.
On February 17, investigators interviewed other students at Dunnellon High School.
One student told authorities that Pacana and the victim were friends. The student said that she thought that was "weird".
Another student told investigators that Pacana did put his hands on the victim's thigh and that, it had happened before.
According to reports, Pacana would sing to the victim and even bought her lunch one time. Students said that Pacana would also inappropriately compliment the victim.
Pacana denied touching the 15-year-old on her breast and thighs. He said he never had any inappropriate contact with the girl.
Pacana was arrested on February 20 and charged with Lewd and Lascivious Behavior. He was released a few hours later on a $5,000 bond.
Marion County Public Schools Public Information Officer, Kevin Christian, released the following statement, "After passing a background check and personal references checking out, Mr. Pacana joined our district in November 2015 as a teacher at Dunnellon High School. The district removed him from the classroom on Friday, Feb. 10, 2017, and placed him on paid administrative leave.  This is the same day the allegation was brought forward.  Our investigation continues.
Teachers are professionals and subscribe to a Code of Ethics that draws the line when it comes to teacher-student interaction."
If you believe your child had inappropriate contact with this teacher, call the Marion County Sheriff's Office at 352-732-9111, Crime Stoppers at 352-368-STOP, text a tip to 274637 using keyword 368-STOP, or visit www.ocalacrimestoppers.com. Anonymity is guaranteed. You may be eligible for a reward of up to $1,000.