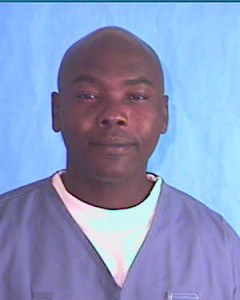 Polk County, Florida — Authorities in Polk County are seeking information into the homicide of Davonte Lewis, which occurred on October 11, 2013.
35-year-old Taurus Terrell Moye, who has an active arrest warrant for Possession of a Weapon by a Convicted Felon, has been named a person of interest in the case and is being sought by detectives for questioning.
Moye is a black male, about 6' tall and weighs around 220 pounds.
He was just released from prison in May 2013 after serving seven years of a 10 year sentence for Attempted Second Degree Murder and Aggravated Battery with a Deadly Weapon.
His last known address is 5634 Cherry Wood Circle in Lakeland.
He is considered armed and extremely dangerous.
Anyone with information regarding the whereabouts of Moye is urged to call Detective Jason Mcpherson at 863-298-6200