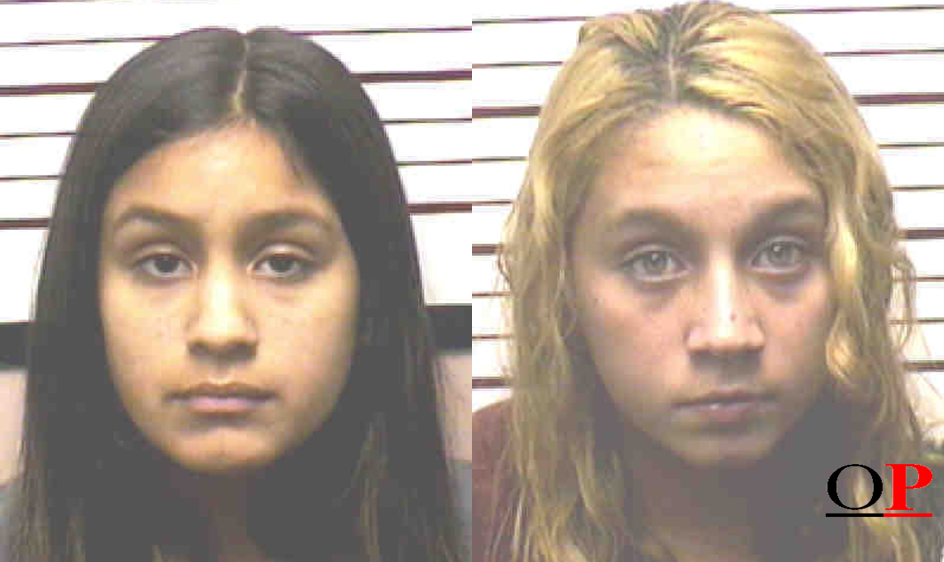 Polk County, Florida — On Monday, October 14, 2013, Polk County Sheriff's Homicide detectives arrested and charged two middle school students as a result of numerous interviews conducted by PCSO detectives who are investigating the suicide of 12-year-old Rebecca Sedwick of Lakeland that occurred on September 10, 2013.
According to reports, from December 2012 to February 2013, 12-year-old Katelyn Roman and 14-year-old Guadalupe Shaw repeatedly and maliciously harassed Rebecca Sedwick. At the time, all three girls attended Crystal Lake Middle School. Several students corroborated stories of both girls bullying Sedwick on different occasions, through name-calling, intimidation, threats to beat her up, and at least one actual physical fight.
In December of 2012, Sedwick was hospitalized after she cut her own wrists as a result of the bullying, according to Sheriff Judd.
Polk County Sheriff Grady Judd said the arrests of the girls were hastened when, on Saturday, Guadalupe Shaw posted on Facebook writing, "I bullied Rebecca but I don't give a F***k."
"Time may not be the best trainer here. We've got the change this behavior of these children," said Sheriff Judd. "We decided that we can't leave her (Guadalupe Shaw) out there. Who else is she going to torment? Who else is she going to harass?"
Shaw's father denies his daughter did anything wrong, however, neighbors said Shaw plays rough with others and is always left unattended.
Sheriff Judd said, "If we can find any charges to bring against the parents, we will."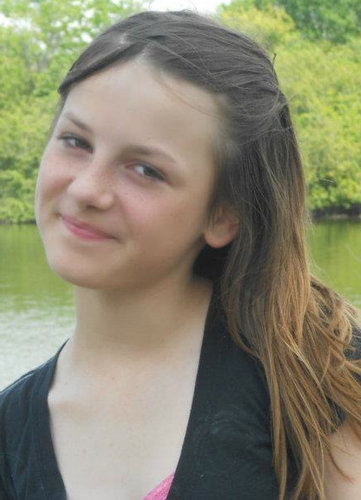 According to witnesses, including a boyfriend of Shaw's who had previously been Rebecca's boyfriend, Shaw had several arguments with Rebecca via Facebook, as well as verbal confrontations at school. During the incidents, Rebecca was observed walking away from Shaw and not engaging, leading witnesses to determine that Rebecca was being bullied by Shaw. Shaw also reportedly bullied anyone who was friends with Rebecca. For this reason, some children did not want to be friends with Rebecca, out of fear of being bullied by Shaw.
Witnesses reported that Shaw sent messages to Rebecca, calling her ugly, telling her to drink bleach and die, and telling Rebecca that she should kill herself. Authorities said they have undeniable proof that Shaw tried to instigate physical fights with Rebecca on more than one occasion.
Shaw also instigated fights between Roman and Rebecca. Roman was friends with Rebecca until Shaw convinced Roman to stop being friends with her. Roman was suspended for one fight that occurred in February 2013, during which Shaw encouraged Roman to "beat up" Rebecca. Rebecca did not fight back.
In a recent interview with detectives, Roman admitted that she "bullied" Rebecca and that she was sorry for doing it. Shaw and Roman were arrested Monday evening, October 14, 2013, and booked into the Juvenile Assessment Center for Felony Aggravated Stalking. They were released from the JAC the same evening, into their respective parents' custody. They remain on home detention.
If convicted, it's not clear how much time, if any at all, the girls would spend in juvenile detention because they did not have any previous criminal history, Sheriff Judd said.
[UPDATED October 15, 2013, at 4:58 p.m.]
Both Guadalupe Shaw and Katelyn Roman had first appearance hearings in front of a circuit judge today – October 15, 2013. The judge remanded Guadalupe Shaw into custody pending further juvenile proceedings. Katelyn Roman was released back into her parent's custody, per the judge, due to her remorse and cooperation. She is on home detention and not allowed to attend school.
The Polk County Sheriff's Office is still investigating this case.
Sheriff Judd reports that the website Ask.fm, a website responsible for the suicide of at least three other teens in the past one to two years, is not cooperating with the Sheriff's Office. Ask.fm is not located in the United States. All of the major evidence needed to prosecute this case is on the servers of Ask.fm. Sheriff Judd said many of the posts are very disturbing.
During a phone interview, Ask.FM founder Mark Terebin said, "I do not care if American children kill themselves so as long as my revenue continues to "roll in." This is not the first time Terebin has expressed his feeling about American children that are bullied on his website.
Donations for Rebecca's family are now closed.