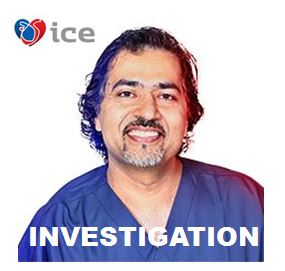 Ocala, Florida — Department of Justice Official Press Release — The government has intervened in two lawsuits against a Florida cardiologist, Dr. Asad Qamar, and his physician group, the Institute for Cardiovascular Excellence PLLC (ICE), alleging that Qamar and ICE billed Medicare for medically unnecessary peripheral artery interventions and paid kickbacks to patients by waiving Medicare co-payments irrespective of financial hardship, the Justice Department announced today.
"Performing medically unnecessary procedures puts patients at risk and contributes to the soaring costs of health care," said Acting Assistant Attorney General Joyce R. Branda for the Justice Department's Civil Division. "Today's action evidences the Department of Justice's efforts both to safeguard federal health care program beneficiaries and to protect public funds."
The lawsuits allege that Qamar and ICE performed excessive and medically unnecessary peripheral artery intervention services and affiliated procedures on Medicare patients. One of the lawsuits further alleges that Qamar induced patients to undergo those unnecessary procedures by routinely waiving the 20 percent Medicare co-payment, regardless of the patients' financial need.
"Physicians should make medical decisions on the basis of their patients' needs," said U.S. Attorney A. Lee Bentley III for the Middle District of Florida. "Performing medically unnecessary procedures solely to line a physician's pockets strains our nation's health care system, and can also jeopardize the health and safety of patients. Fighting Medicare and other health care fraud is one of our office's most important priorities."
The lawsuits were filed under the qui tam, or whistleblower, provisions of the False Claims Act, which permit private parties to sue on behalf of the government when they discover evidence that defendants have submitted false claims for government funds and to receive a share of any recovery. The False Claims Act also permits the government to intervene in such lawsuits, as it has done in these cases. The cases are captioned United States ex rel. Doe v. Institute of Cardiovascular Excellence, PLLC, ICE Holdings, PLLC, Dr. Asad Qamar, & Dr. Humeraa Qamar, Case No. 5:11-CV-406-OC-KRS (M.D. Fla.) and United States ex rel. Taylor & the State of Florida v. Institute of Cardiovascular Excellence & Dr. Asad Qamar, Case No. 8:14-CV-1454-T-35-EAS (M.D. Fla.)
Dr. Humeraa Qamar is a pediatrician in Ocala, Florida, and is affiliated with multiple hospitals in the area, including Munroe Regional Medical Center and Ocala Regional Medical Center.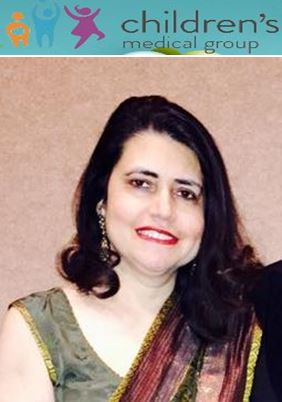 "Physicians who try to enrich themselves and their practices by performing medically unnecessary, invasive procedures can cause patients very serious health issues, waste millions in taxpayer dollars each year, and undercut the public's trust in the medical profession," said Special Agent in Charge Derrick L. Jackson of the U.S. Department of Health and Human Services-Office of Inspector General (HHS-OIG). "We will continue to work with our law enforcement partners to protect beneficiaries and hold health care providers accountable for such outrageous fraud schemes."
This matter illustrates the government's emphasis on combating health care fraud and marks another achievement for the Health Care Fraud Prevention and Enforcement Action Team (HEAT) initiative, which was announced in May 2009 by the Attorney General and the Secretary of Health and Human Services. The partnership between the two departments has focused efforts to reduce and prevent Medicare and Medicaid financial fraud through enhanced cooperation. One of the most powerful tools in this effort is the False Claims Act. Since January 2009, the Justice Department has recovered a total of more than $23.3 billion through False Claims Act cases, with more than $14.9 billion of that amount recovered in cases involving fraud against federal health care programs.
Qamar billed more than $18 million, the second highest Medicare biller out of any physician in 2012.
Holly Taylor, the former director of Qamar's previous billing company, Partners in Practice, is one of the individuals that "blew the whistle" on Qamar and filed a lawsuit.
Taylor stated that Qamar would use an illegal process known as "up-coding" when billing Medicare.
The lawsuit states that Qamar was warned by Partners in Practice that they would stop providing billing services if he didn't correct his offices' problems. Qamar and Ice then stopped using Partners and Practice and started its own in-house billing services. Investigators believe Qamar and ICE did this in an attempt to mask the fraud being committed by ICE.
The lawsuit states that Qamar was not charging patients co-payments or for other services, but would then bill other insured patients for procedures never performed, or for a procedure more expensive (up-coding) than what ICE had actually performed.
According to the lawsuit filed by Taylor, since 2010, Qamar has overbilled tens of millions of dollars; therefore, the DOJ stepped in.
The investigation was conducted by HHS-OIG, the Civil Division's Commercial Litigation Branch and the U.S. Attorney's Office for the Middle District of Florida. The claims asserted by the government are allegations only and there has been no determination of liability.