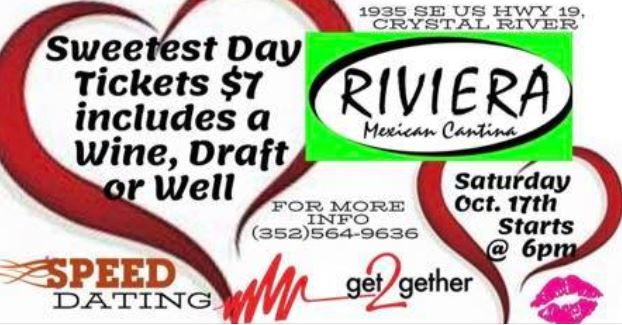 Crystal River, Florida — Are you a single person looking to meet a friend, maybe find love?
The Riviera Mexican Restaurant & Cantina, located at, 1935 SE US Highway 19,
Crystal River, is hosting a Sweetest Day speed dating event on Oct 17, at 6 p.m.
Owner Angle Lewis says there is no pressure, just a fun atmosphere with light music, cocktails, and a cute speed dating opportunity.
The tickets are $7.00 per person and include an adult beverage.
For more information call 352-564-9636.