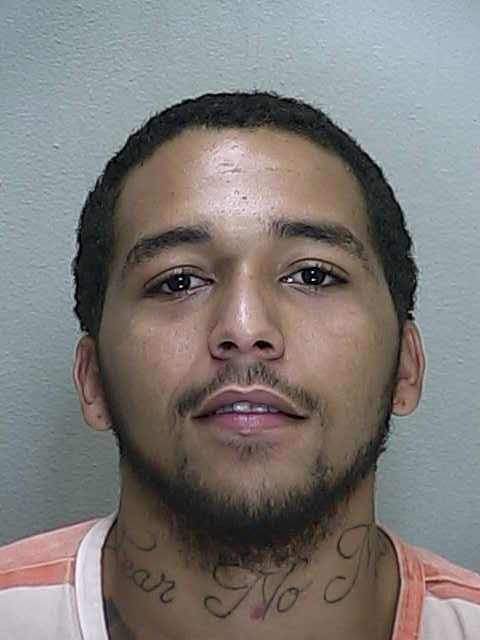 Ocala, Florida — Stolen property ends up being sold to residents at Spring Manor Apartments.
On July 3, 2014, Deputy Abigale Rodriguez responded to Whispering Sands, Ocala, in reference to a battery and grand theft.
The victims told the deputy that they left their residence around 12:45 p.m. and returned around 3:30 p.m. The victims stated that, upon returning home they realized they had been burglarized.
The victims told neighbors about the burglary and what had been taken. A witness told the victims that her roommate, Timothy Munford, 19, had gone to Spring Manor Apartments to sell the stolen items.
The witness did not know Munford had stolen the property from her neighbors until they said they had been burglarized.
Deputies responded to Spring Manor Apartments, but were unable to locate Munford.
One of the victims spotted Munford near Whispering Sands and confronted him, at which time Munford grabbed the victim, lifted him up, and slammed him onto the ground head-first. The victim was treated for a sprained wrist and a concussion.
Munford then fled the area and a warrant was issued for his arrest.
On July 27, 2014, Munford was located and arrested by Deputy Tortora. Munford was in possession of marijuana at the time of his arrest.
Munford admitted to stealing several pairs of sneakers, a 32 inch flat-screen TV, a Toshiba Laptop, XBOX gaming system and games, an 18×18 safe (worth $200), and a 14-karat gold bracelet. The property is valued at approximately $3,000.
On the day of the burglary, Munford had visited with the victims. While he was inside their home, he said he unlocked the back sliding glass door and removed the wooden brace that kept the door from opening. He then returned after the victims left, then robbed them.
Facebook helped capture Munford because he was posting photos that tagged his location.
Munford was charged with Possession of Marijuana, Burglary, Grand Theft, and Battery.
If detectives can prove that Munford sold or attempted to sell the stolen property. Dealing in Stolen Property would be added to his list of charges.
Munford had previously been arrested and charged with Domestic Battery, Brawling, and Petit Theft.
He is currently being held on $37,000 bond at the Marion County jail.
Please follow and like us: