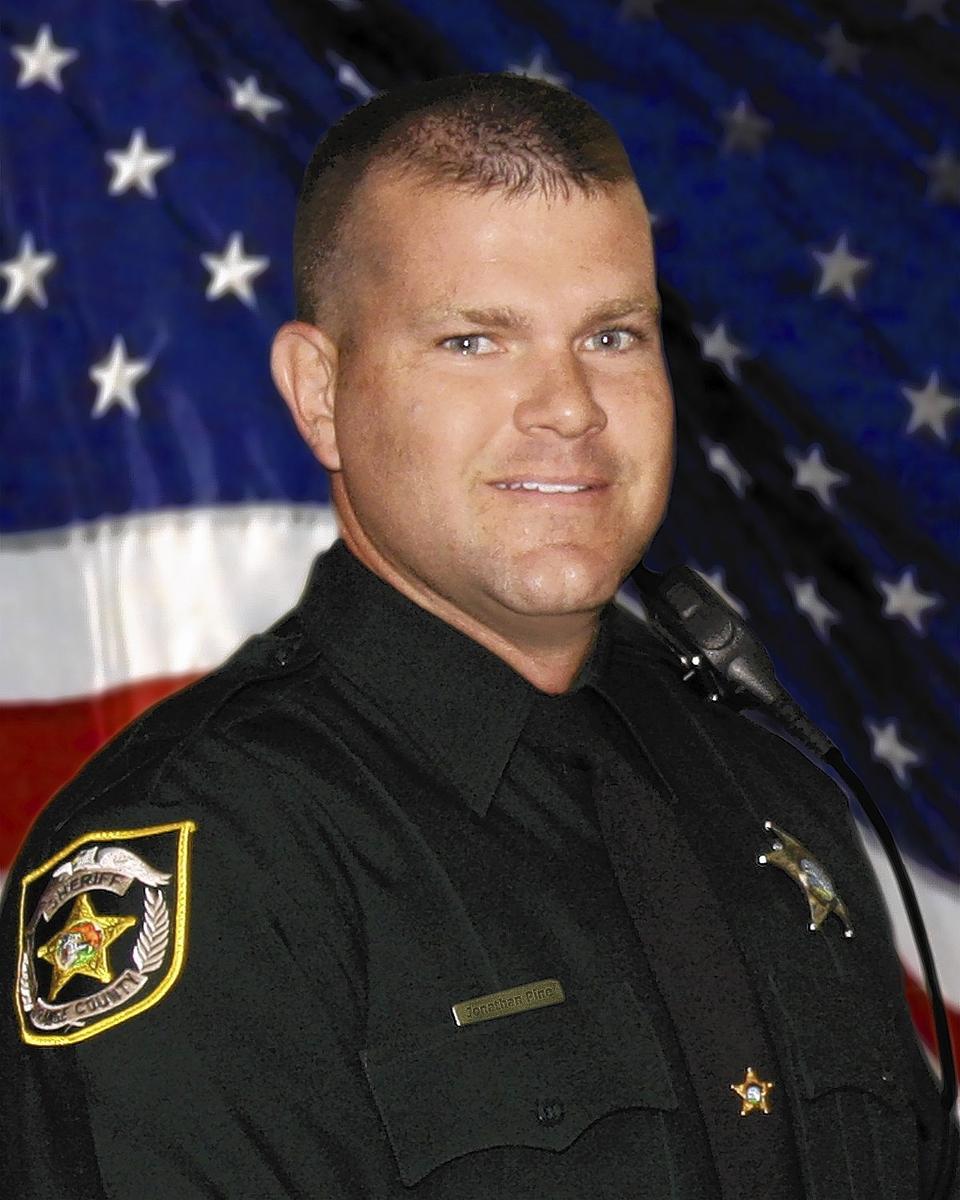 Orange County, Florida — Sheriff Jerry Demings said, "Last night we lost a hero. But a family grieves for the loss of a husband, father, a son, a brother."
Deputy Jonathan Scott Pine, 34, was shot and killed in the line of duty on February 11, 2014; the first reported officer fatality in Florida for the year.
Deputy Pine was investigating a call about car break-ins in the Westminster Landing neighborhood in Orange County around midnight.
Upon arrival on the scene, Deputy Pine spotted and confronted Benjamin Holtermann, 28, who fled on foot. Deputy Pine began to chase Holtermann on foot, but Holtermann was armed and opened fire on Deputy Pine.
Two bullets struck Deputy Pines bulletproof vest; sadly, the third bullet struck his armpit, ripping through his chest hitting major arteries.
Shortly after Holtermann shot Deputy Pine, [he] cowardly put the gun to his own head and pulled the trigger, committing suicide.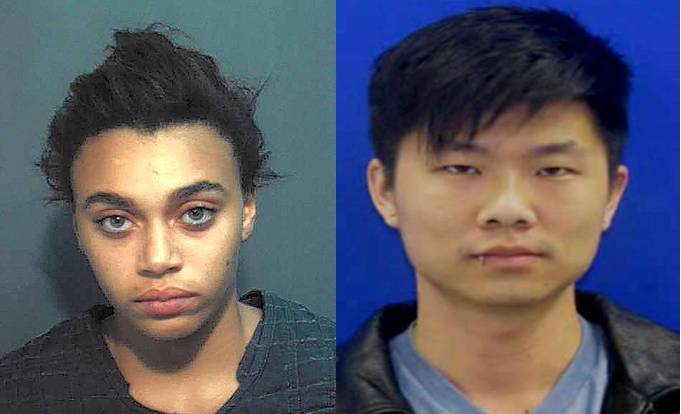 Sheriff Demings said the Sheriff's Office helicopter was already in the air and caught the entire shooting on camera. "It shows deputy Pine chasing a fleeing subject, ultimately being shot and then it shows life slipping away from him," Demings said.
Erica Pugh, 18, the girlfriend of Holtermann as well as his accomplice, was arrested at the scene and booked into the Orange County Jail on charges of Burglary and Grand Theft.
According to court records, Holtermann was released from the Maryland Department of Corrections in November of 2012 after serving seven years for two bank robberies. His sentence was originally set at 17 years, however, the judge suspended the 10-year sentence for the second bank robbery.
Deputy Pine is survived by his wife Bridget Kay Roseboom, and their three small children.
Deputy Jonathan Scott Pine had only been on the job for three years.