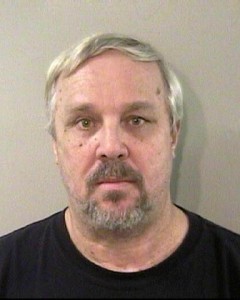 Ocala, Florida — Louie Malone McGowin, 55, of Ocala has been charged with one count of grand theft from a person 65-years-old or older. According to the arrest affidavit, McGowin used the threat of arrest to deprive the victim of at least $50,000.
According to officials, McGowin told the victim he was a Navy Seal and was very close with a Florida Department of Law Enforcement Agent (FDLE), and he would arrest her if she did not pay [him] money he felt was owed. McGowin told the woman that her son had cost [him] a high salaried job and she was to either pay or go to jail.
McGowin is not a member of any law enforcement agency, and although he was in the military; McGowin was never a Navy Seal. Detectives learned that McGowin claimed to have a friend in law enforcement and that the friend would arrest the victim and her son, if the victim didn't give McGowin money.
The 70-year-old victim told detectives McGowin received several vehicles and was provided with large amounts of cash. During the investigation, it was discovered McGowin did not have a friend in law enforcement. Plus, McGowin is accused of using the victim's bank card.
During the investigation detectives also learned that McGowin fled to Indiana. Members of the Porter County Sheriff's Office were contacted in Harborview, Indiana. That agency found McGowin and placed him under arrest in reference to having an outstanding warrant in Marion County.
McGowin is a convicted felon; he has been arrested in Florida as well as Georgia for Identity Theft and Grand Theft, all relating to fraud.
McGowin is awaiting extradition to the Marion County Jail.