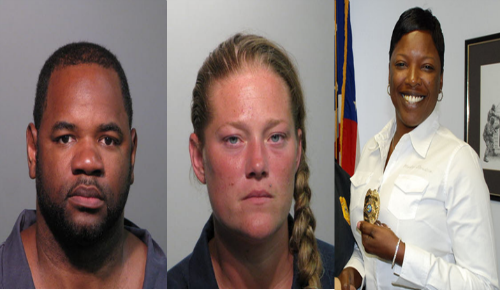 Two people have been arrested by the DEA after a five-month-long investigation into a drug trafficking ring that spread into two different counties in Central Florida.
Damieian Troviero Tillman, 40, of Lake Mary, and 33-year-old Elizabeth Ann Taylor of Casselberry, were both arrested Thursday after the DEA says the pair had worked together for the purpose of selling prescription pills.
According to officials, from June to August 2013, Tillman allegedly sold approximately 240 hydromorphone pills to an undercover agent on four separate occasions. Also, Taylor brokered numerous illicit drug transactions between Tillman and her customers in the Lake County area, said officials.
Tillman was charged with conspiracy to traffic hydromorphone, trafficking hydromorphone, possession of conveyance used for the sale of controlled substances, and unlawful use of a two-way communication device. Taylor is charged with conspiracy to traffic hydromorphone.
However, Tillman and Taylor are not the only ones in hot water over the investigation. Tillman's girlfriend, better known as Sergeant Cynthia Littles-Irvin of the Sanford Police Department, has been placed on administrative leave following the arrests due to the fact that she is romantically involved with Tillman.
A spokesperson for the Sanford Police department, Shannon Cordingly, says that the DEA contacted Sanford police to let them know one of their sergeants was in a relationship and living with the target of a drug trafficking investigation.
Although the police sergeant has yet to be charged with any involvement in the DEA's investigation, Sanford officials said they do not want to risk any problems given the close relationship between the sergeant and the suspect.
"We'd rather be safe than sorry, it is in the best interest of the community she is placed on leave," said Cordingly.
An internal investigation will be performed on Sergeant Littles-Irvin to determine whether or not she was aware of her boyfriend's actions and, to determine if she was involved in the trafficking.
Sergeant Cynthia Littles-Irvin has served with the Sanford Police Department for the past 15 years.