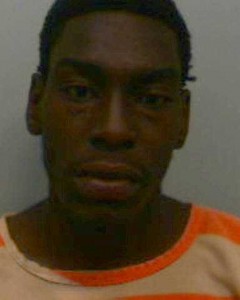 Ocala, Florida — The Marion County Sheriff's Office needs your help in finding Samuel Bing, 25, of Reddick. Bing is accused of beating a 66-year-old elderly man in the face, breaking multiple facial bones.
The victim is also mentally disabled due to dementia and schizophrenia, and needs 24-hour care.
According to authorities, Bing was hired to take care of the victim while the legal guardian of the victim was out of town.
The guardian arrived home but didn't notice the victims face until the next morning, according to reports. The guardian said that the entire right side of the victims face was swollen and the victim could not open his right eye. According to the guardian, when she asked Bing if he had hit the victim, he replied in cocky manner, "yeah I hit'em." Bing then left the house.
The victim was admitted into the hospital unable to speak and deputies cannot question the victim due to his dementia.
A Marion County Sheriff's Office Deputy was able to contact Bing via phone, initially Bing agreed to meet detectives, however Bing didn't show up to the meeting. Bing now refuses to turn himself in to law enforcement.
Bing is a black male with brown hair, brown eyes and he stands about 5-foot, 11 inches
and weighs around 160 pounds. Bing is a convicted felon also goes by the nickname "Bubba."
If you know the whereabouts of Samuel Bing, call 911 immediately.