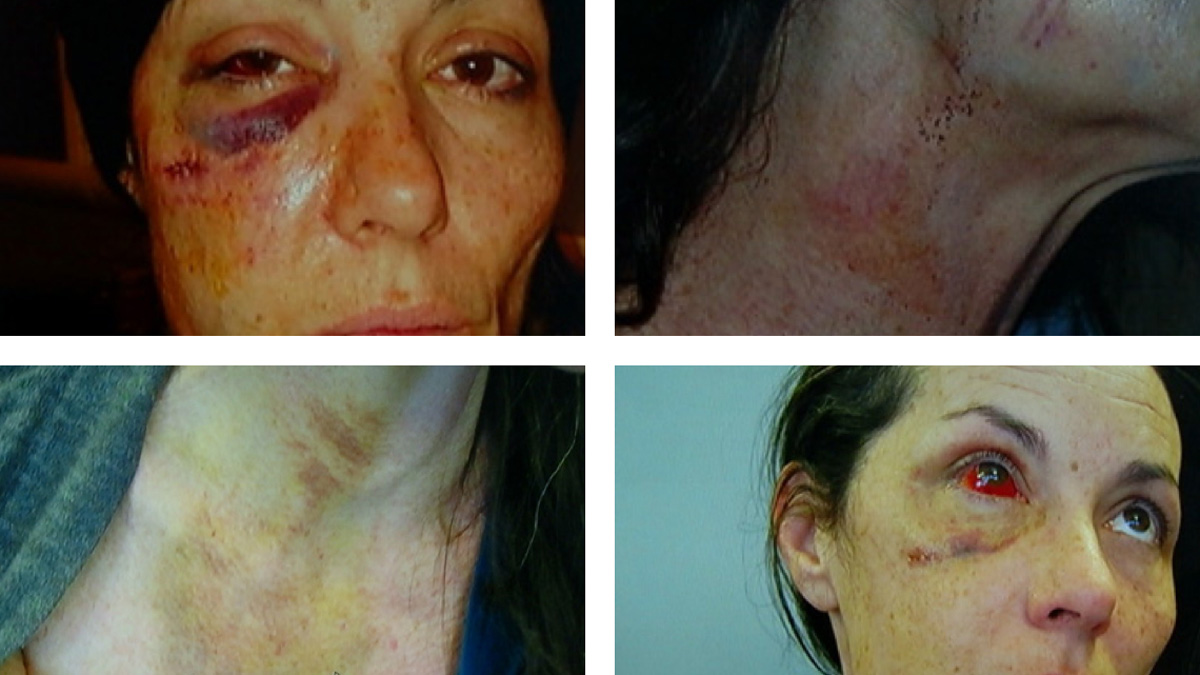 Skokie Village, Chicago — A Chicago woman has now filed suit against the village of Skokie and one of its police officers, Michael Hart, 43, after she was seriously injured after being shoved headfirst into a concrete jail cell bench. Cassandra Feuerstein, 47, was arrested for DUI back on March 10.
Cassandra Feuerstein, 47, said in a federal lawsuit that the incident required facial reconstructive surgery and the insertion of a titanium plate to replace the bones that had been shattered.
Like the recent incident in Marion County, it was recorded on jail video cameras.
The video shows an officer searching Feuerstein inside the jail cell when she was asked to remove her boots and bra before being removed from the cell for additional processing.

While attempting to take Feuerstein's booking photo Hart appears to become agitated with her. Hart then grabs and twists Feuerstein's arm and shoves her back into the cell.
After Feuerstein's face smashes into the concrete bench, blood can be seen that spilled onto the jail cell floor.
According to reports, Feuerstein was charged with resisting a police officer. A Cook County court document filed by police said Feuerstein "knowingly resisted by pulling away from the officer and placed both her hands on the sides of the cell door in an attempt to not be placed into the holding cell."
The lawsuit also states that Hart made false statements to others in the Skokie Police Department about why he pushed Feuerstein into the jail cell, causing his fellow officers to write false reports on the incident.
Feuerstein pleaded guilty to the DUI charge, but county officials dropped the resisting arrest charges. The lawsuit seeks an unspecified amount of damages.
The officer had remained on his job with pay, but did not have contact with inmates, according to reports. After massive amounts of pressure from the media and citizens of Chicago, Hart was placed on suspension and was eventually arrested and charged with Aggravated Battery and Official Misconduct, but released the same day.
Family of Feuerstein are outraged Hart's arrest took so long and say if the cameras had not been in place, she would have been railroaded. Action was not taken against Hart until Feuerstein filed the lawsuit in October, seven months after the incident occurred. Feuerstein's attorney stated that they are fortunate to have the video. The attorney also referred to officer Hart as a coward and a bully.
A public records search of Feuerstein did not turn up with any previous arrests or traffic citations.
Michael Hart did not seem to show any remorse in a media interview following his suspension and arrest.
On December 10, 2013 the Village of Skokie appointed a new Village Manager, John Lockerby.
Further details cannot be released due to the pending investigation and civil lawsuit.