[Updated on January 27, 2014, at 11:43 a.m. to include booking photo]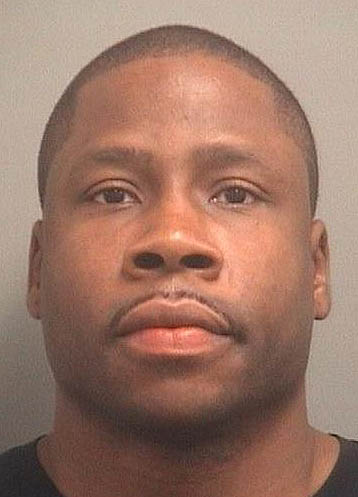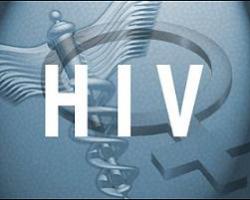 West Palm Beach, Florida — Palm Beach County Sheriff's Deputies have arrested Greenacres Police Officer, Ervans Saintclair, 37, for intentionally having unprotected sex with multiple females while being infected with HIV.
After dating a woman for nearly a year, and having had sex with her multiple times, Saintclair advised her he had just learned that he had HIV.
Authorities say Saintclair was caught in a lie after another woman told his girlfriend that she had found LabCorp paperwork in the home that she and Saintclair lived in together. The paperwork showed that his blood was drawn years prior to the first woman dating him, and he had already tested positive for HIV.
The woman was unable to press charges due to the Statute of Limitations expiring; however, she provided detectives with a list of names of other women that Saintclair had sex with.
On January 6, 2014, detectives made contact with one of the women, at which time they conducted an interview with her. The woman told detectives that she and Saintclair did have unprotected sex, as well as oral sex numerous times. She said that Saintclair never informed her that he was HIV positive. The woman signed an affidavit and plans to prosecute.
Detectives conducted a recorded phone interview with Saintclair and he denied having HIV, but bragged that he has had sex with multiple women.
On January 9, 2014, Broward County Judge Geoffrey Cohen, approved and signed a search warrant for the medical records of Saintclair. The records were obtained and they did confirm that Saintclair tested positive for HIV in April of 2010. However, on January 13, 2014, another woman came forward and said Saintclair had told her he found out he was HIV positive during his physical examination to be hired on to the Greenacres Police Department in 2007.
On January 15, 2014, Judge Kastrenakes signed a search warrant for Saintclair's medical records maintained by the City Of Greenacres, and a search warrant was signed on January 16, 2014, for medical records to be obtained from the doctor that performed Saintclair's physical. City records showed that Saintclair's blood work was abnormal in April of 2007, but he was cleared by the doctor in a letter that read, "There are no known pathologies that would impede Saintclair's work as a police officer."
The warrant was signed on January 16th, and as the investigation continued, detectives found more troubling details.
Detectives said on May 4, 2007, one month after Saintclair was hired, he went to a follow-up appointment with his doctor. It was at that time he was told repeatedly that he was HIV Positive and must take precautions. The doctor noted in her report that Saintclair was told that if he were to have sex with anyone, it had to be protected sex.
Based on those findings, detectives concluded that Saintclair unlawfully had unprotected sex with women knowing he was infected with HIV.
Saintclar was charged with a first-degree felony and booked into the Palm Beach County Jail.
Detectives fear there may be more women who Saintclair has infected, and victims are urged to come forward. If you have had sex with Saintclair, you may be at risk. Please call Detective Mike Sclafani at 561-688-4133 or Crime Stoppers at 1-800-458-TIPS. Saintclair may have ties with women in multiple cities and counties in Florida, and possibly New Jersey.
This is the second time in three months that a person in Florida has been charged with having unprotected sex while being infected with HIV. Additionally, on January 19, 2014, BuzzFeed reported that a Missouri college student, Michael Johnson, not only had sex with women while he had HIV, but he videotaped it as well.
While there has not been a federal law passed, some states have adopted laws to protect innocent women, as well as men, from sexual partners who feel they do not have to disclose to their partners they have an STD.
In California, if a person has sex with another person and neglects to tell that person they have an STD, it is a misdemeanor; for HIV/AIDS, you could actually be charged with attempted murder or eight years in prison. New York (the first state to actually convict someone) and Florida, as with California's law, make it a misdemeanor for STDs other than HIV/AIDS, such as HPV and could bring a sentence of up to one year in jail with hefty fines. In Georgia, doctors might actually call the partner to inform them about the other person if they test positive, as state law mandates.
The Palm Beach Sheriff's Office refused to release Saintclair's photo.