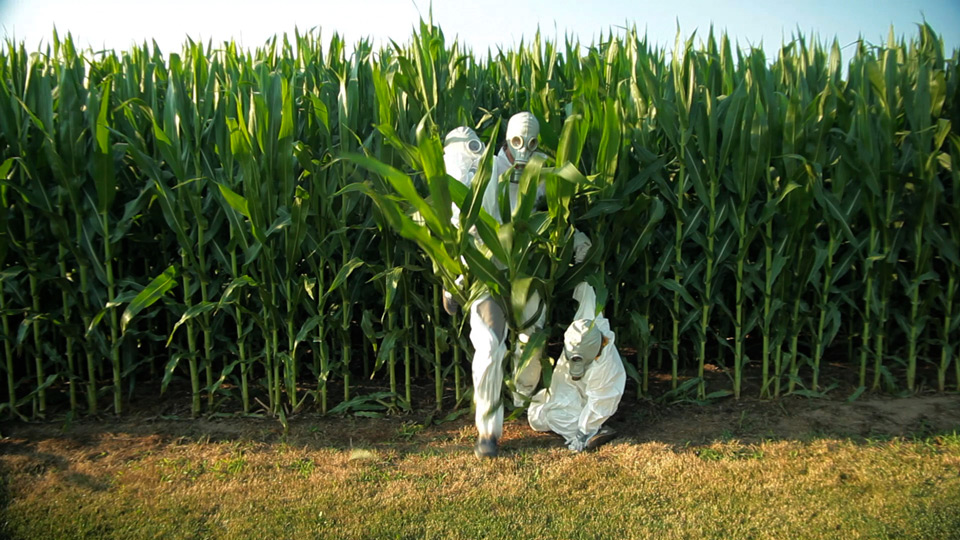 Ocala, Florida — A private screening for GMO OMG is being held at the Marion Theater in Ocala, Florida. The event is free to the public but seating is limited, so they are asking that people RSVP to (Dana Wyrick) at danablogsit@gmail.com or by calling 417-773-7760. VIP seating is available to anyone who makes a donation of $25.00 or more.
You may be asking yourself: What is GMO? It is actually a very important as well as controversial topic, especially among farmers and those who care about their children and what they put in their body.
Genetically modified organisms, or GMOs, are created when a gene from one species is transferred to another, creating something that would not be found in nature.
A large percentage of domestic crops (up to 85% of soybean yields) have DNA that was tweaked in a lab, yet it is nearly impossible to know which food items contain these genetically engineered ingredients due to the lack of labels on the foods that contain GMOs.
The Monsanto Company is a leading producer of genetically engineered (GE) seed and of the herbicide glyphosate, which it markets under the Roundup brand. Monsanto has also threatened to sue any organization or person that speaks ill of their practices, and have been very out spoken against the countries in which they have been banned.
In Japan, a modified bacteria created a new amino acid not found in nature; it was used in protein drinks and before it was recalled, it caused severe mental and metabolic damage to hundreds of people as well as several deaths. Japan banned GMOs after the horrific experience. Monarch butterflies have also died after injesting their favorite food, milkweed, after it was cross-pollinated from Bt-Corn (Type of genectically modified corn) which rendered the milkweed toxic to the endangered species.
GMO's have been ban in dozens of countries, however the Obama administration has embraced GMOs in the United States, refusing to ban it or require food labels to disclose that a product contains GMOs.
If you would like to know more on GMOs and be a part of the private screening for GMO OMG, you can view the flyer below for show times. For all other inquiries please use the information provided above.
[CLICK ON POSTER TO ENLARGE]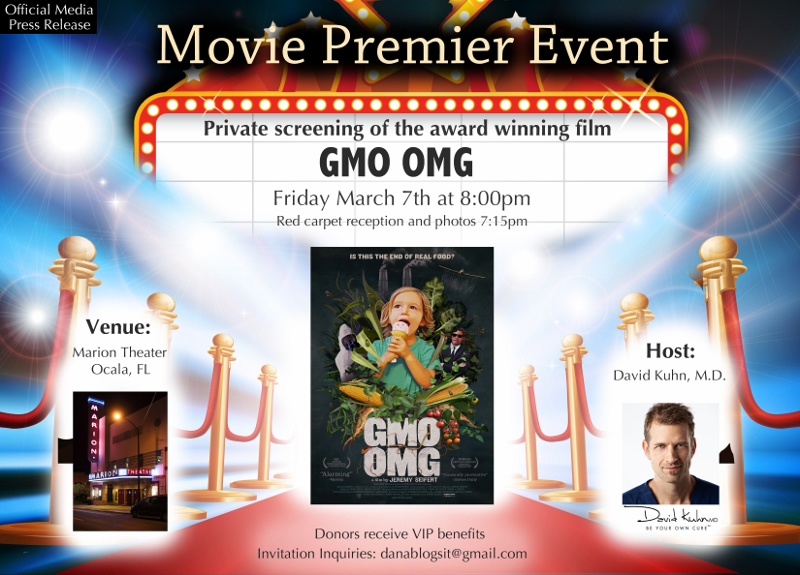 Please follow and like us: