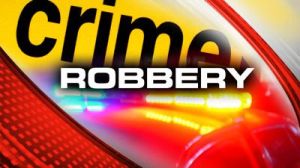 Ocala, Florida — On March 2, 2014 Ocala Police Officer K. Drawdy responded to MRMC in response to a late reported assault.
Officer Drawdy met with two individuals whom said the victim had been involved in an altercation with several black males on Saturday, March 1, 2014, in the parking lot of Spring Manor Apartments.
The victim, whom was incoherent at the time of Officer Dradys' visit was not able to provide a statement.
The two individuals stated that they were with the victim along with another person, downtown when the three of them decided to go to Spring Manor to get water for their car because it was overheating.
They said shortly after they arrived at Spring Manor the victim was involved in an altercation. They said the victim was on the ground bleeding from his nose and ear, and he had been stripped down to his boxers; all other personal items were taken.
The suspects stole the victims blue jeans, sneakers, wallet, watch and cell phone.
After the assault the victim refused to go to the hospital, however the next morning he was unable to speak. It was at that time the victim was taken to the MRMC.
According to reports, medical staff informed Officer Drawdy that when the victim arrived he was barely conscious, and could only mumble that he had been hit in the head.
The two individuals that were with the victim told Officer Drawdy that they could not provide details of the location where the incident actually happened nor a description of the suspects.
Through investigation, officer Drawdy determined that the incident happened in front of an apartment in Spring Manor.
Officer Drawdy has not been able to obtain a statement from the victim or the other individual that was with the victim on the day of the incident.
The investigation is ongoing.