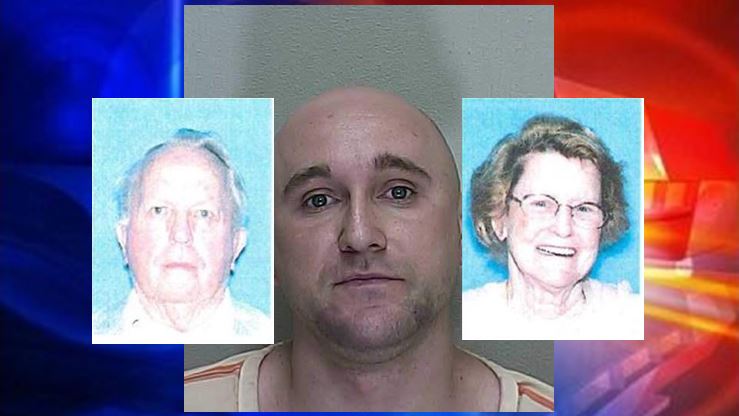 Ocala, Florida — The Ocala Police Department has named a person of interest in a double homicide investigation, which began after two bodies were discovered in an Ocala home on Sunday.
That person is Terrance Hurst, 32. He is the grandson of Robert and Ruth Schwamberger, who were found dead in their Ridge View Acres subdivision home, located 544 Northeast 43rd Avenue.
Hurst was pulled over and arrested by Largo Police Department on Monday on the unrelated charge of Felony Driving While License Suspended or Revoked.
According to detectives, they had sent the Largo Police Department a bulletin to be on the lookout for a 2014 blue four-door Chevy, which belonged to the Schwamberger's.
OPD  detectives responded to Largo Police Department and are working with the State Attorney's Office.
Detectives said that they have interviewed other potential witnesses and will continue to investigate.
Hurst is being held at the Pinellas County Jail.
Detectives would not discuss any further details in this case.
This is an ongoing investigation. More information will be posted as it becomes available.
Anyone with information in regards to this crime is asked to contact Detective S. McQuaig at 352-369-7029, the Ocala Police Department at 352-369-7000, Crime Stoppers at 368-STOP, text 274637 using keyword 368-STOP, or visit www.ocalacrimestoppers.com. Anonymity is guaranteed.