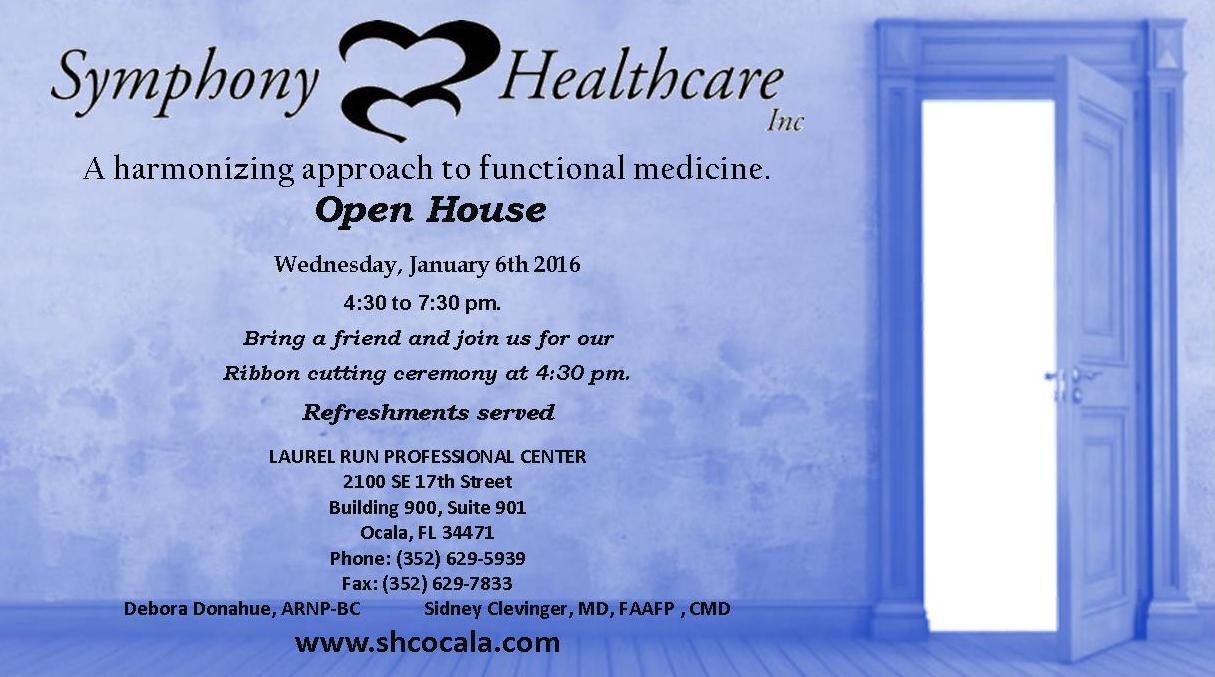 Collaboration makes healthcare function.  Symphony Healthcare makes collaboration successful by involving patients as partners in their care.
At  Symphony Healthcare, they help patients stay central in the cause for their health by targeting dietary improvements, stress management, activity, exercise, sleep patterns, and the overall hormonal milieu, specifically insulin resistance.
Why Insulin resistance? Because it may cause a variety of diseases (including diabetes, heart disease, non-alcoholic fatty liver disease, polycystic ovarian syndrome, Alzheimer's disease and cancer) and is a primary focus of the practice.  They know that by reducing the chronic generalized inflammatory state they will see marked improvement in chronic pain as well as in many  other chronic disease symptoms.  Sometimes they can reverse complications as the friendly staff aim to affect lifelong lifestyle changes in patients.
As practitioners, they know patients have the best opportunity for improvement with healthy lifestyle changes. They also know it is best to make these changes earlier rather than later.  While this challenge is easier said than done, Symphony Healthcare excels as a family practice helping a growing number of patients and practitioners seeking more natural, successful approaches to care.
Symphony Healthcare accepts most commercial insurance plans and Medicare.  Attractive self-pay rates are available for uninsured patients.  Symphony Healthcare is now accepting new patients ages 10 years and up.
Join Symphony Healthcare on Wednesday, January 6, 2015, from 4:30 p.m. to 7:30 p.m. for open house. Refreshments will be served. For more information call 352-629-5939.