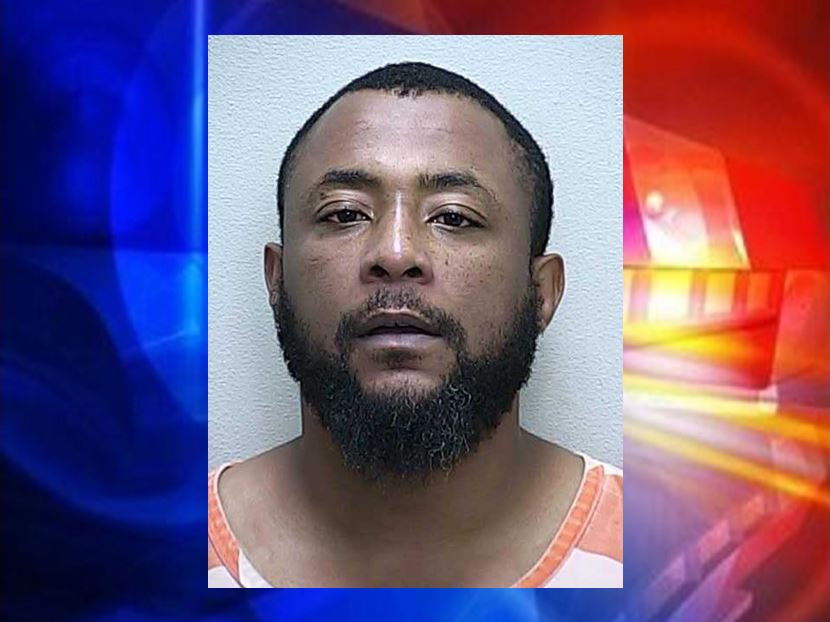 Ocala, Florida — Authorities say a man was arrested and charged with Aggravated Assault, Aggravated Domestic Battery, and Kidnapping-False Imprisonment after an argument with his on-and-off girlfriend turned physical.
According to reports, Kevin L. Hill, 37, of Ocala, was temporarily living with his on-and-off girlfriend when they began to argue about the fact that he had "overstayed his welcome."
The girlfriend told authorities that she had allowed Hill to move in with her because he was homeless. She stated that he was only supposed to stay a few weeks.
Investigators reported that while the two were in the garage of the victim's residence arguing, Hill grabbed a piece of wood that was shaped like a sword and struck the victim on both of her legs. As Hill struck her, he asked, "Are you still scared of me?" He then stated, "Stand where you are." It was at that time Hill grabbed a machete and began waving it at the victim and told her that he would kill her.
According to reports, when the victim attempted to leave, Hill grabbed her to prevent her from exiting the garage.
A short time later the victim's son arrived home and he drove her to the nearest store where they called 911.
Hill is being held on a $15,000 bond.