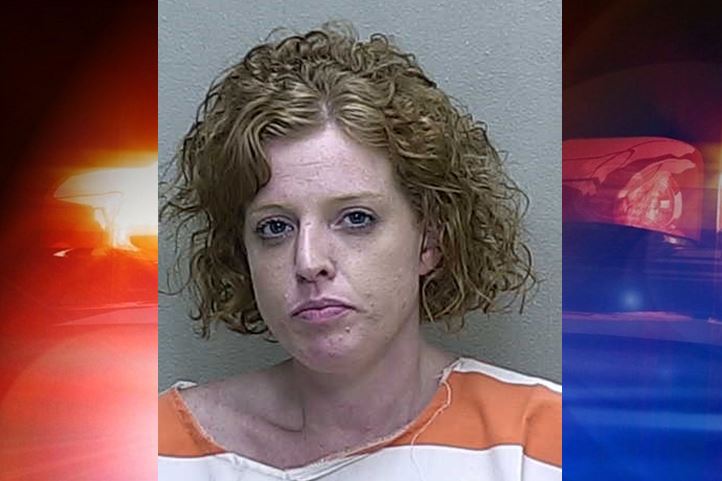 Ocala police responded to Walmart, located at 2600 SW 19th Ave. Rd., in reference to a theft.
Upon arrival, the officer made contact with loss prevention officer, Darrelle Crumpler, who advised that the suspect, identified as Dana Corrigan, had been in the store removing tags from merchandise and concealed the items in a bag that she had also stolen from the store.
According to reports, Corrigan placed the black bag over her shoulder and proceeded to self-checkout. Corrigan then scanned several items at self-checkout but placed several articles of clothing in Walmart bags before scanning the items. Once Corrigan had
bagged all the items, she then placed the scanned and non-scanned items in a shopping cart. Corrigan did not scan the black bag nor the concealed store merchandise within it.
Corrigan then left the self-checkout kiosk without paying for any items.
Upon her arrest, the officer found Corrigan to be in possession of a syringe filled with a brown liquid, later identified as Fentanyl.
Corrigan stated that someone else was going to come back into the store and pay for the items for her.
Corrigan refused to cooperate further.
Corrigan was charged with Possession of a Controlled Substance, Possession of Drug Paraphernalia, and Retail Theft.
In 2016, Corrigan gave up her husband's drug safe after police responded to a domestic disturbance.
Corrigan was also arrested in 2019 after she was caught stealing from the Walmart on Silver Springs Blvd. In this case, she also claimed that someone else was going to pay for the merchandise.
As of June 25, Corrigan remained behind bars.