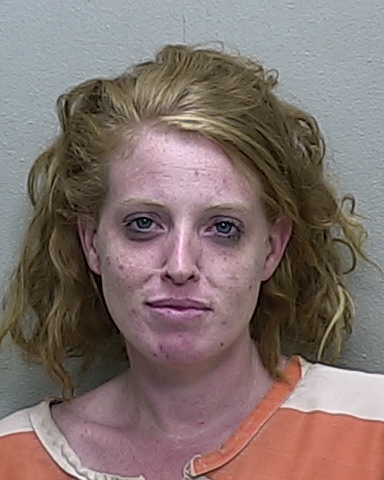 On October 14, Ocala police responded to Walmart, located at 4980 E. Silver Springs Blvd. after a woman was reported for stealing merchandise.
Dana Corrigan, 34, stole three purses and each of them had been stuffed with merchandise. She was also wearing a hoodie that she had removed from a clothing rack.
Inside the purses, police found batteries, clothing, candy, watches, and personal hygiene products.
When Dana was caught exiting the store, she told authorities that she was "trying to find her sister so she could pay for her half." She said she needed the items for her mother who was "in the hospital."
Dana then stated that she planned to pay for the merchandise and that, since she had not technically exited the threshold of the store, she was not actually stealing.
Police informed her otherwise.
She was told that once she had "passed all points of sales, in an attempt to exit the store, it is, in fact, stealing."
Dana also made news in November of 2016, when police responded to a call in reference to an altercation between her and her husband, Daniel Corrigan.
The wife told police that her husband, Daniel, then 39, was arguing with another person when she decided to "jump in the middle of the two."
According to the arrest affidavit, Daniel then left the house with another female.
While speaking with the wife at the scene, police said they could smell freshly burnt marijuana.
When asked about it, she stated that her husband had been smoking marijuana just prior to the argument. Additionally, she told police that Daniel had a safe in the bedroom which contained drugs.
OPD then contacted the Unified Drug Enforcement Strike Team.
According to reports, she told police that Daniel kept the key on his person at all times and that, he was the only person allowed to open the safe.
Oddly enough, his wife was able to describe all of the contents contained within the safe. She said that there should have been a quarter-pound of marijuana and various pills that were already packaged to be sold. She then gave agents permission to remove the safe.
Upon opening the safe, agents discovered individually packaged marijuana, 14 Oxycodone pills, 31 Xanax, 37 Methylphenidate (Ritalin), valid prescriptions, and a written prescription form.
Daniel was arrested a short time later.
As of October 17, Dana was still being held at the Marion County Jail.