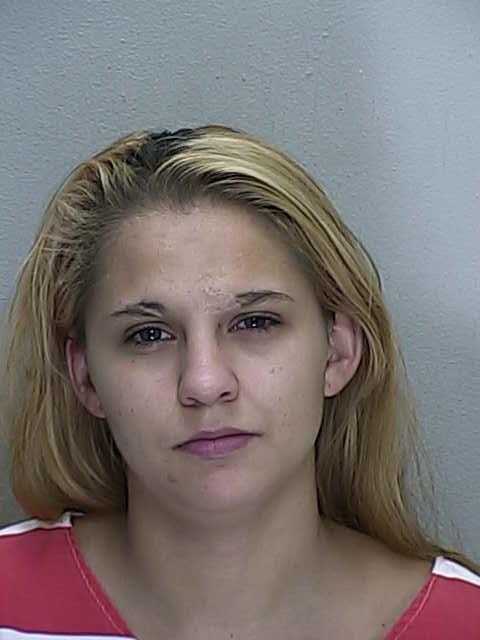 Ocala, Florida — Investigators have charged Kelly Maass, 19, of Ocala, with Lewd and Lascivious Battery on a 14-year-old boy.
Earlier in June, the mother reported that her son had been sexually abused by Maass.
Marion County Sheriff's Detective Frank Scala interviewed the boy, whom stated that he and Maass were just friends, but later began dating. The boy stated that on June 20, 2014 he went to Maass' house, drank some beer, then had sex with her.
The boy told detectives that they went into her bedroom and had sex on her bed for more than a hour and did not use a condom. The boy stated that Maass also performed oral sex on him, according to reports.
A witness, whom lives at the residence with Maass, told detectives that Maass and the boy were drinking beer and later went into her bedroom. The witness stated that a short time later he could hear "sex noises" coming from the bedroom. Maass also walked around the residence naked, as well as showered naked in front of the boy, according to the witness' statements.
At first, Maass denied having a sexual relationship with the 14-year-old, but later claimed that the boy had actually raped her.
Detectives said that Maass has had sex with the boy on at least two occasions, that they know of.
Maass was booked into the Marion County Jail on June 30, 2014. She was released a few hours later on a $15,000 bond.
Maass has previous arrests for DUI, Driving While License Suspended and Failure to Appear. In May she was Baker Acted for mental health reasons.
Detectives would like to know what you know about Maass' contact with children. If you have details about Maass, please call (352) 368-3548. You can phone anonymous tips to Crime Stoppers of Marion County at 368-STOP or 368-7867. Text tips to 274637 using keyword 368STOP. Tips can also be submitted at www.ocalacrimestoppers.com.