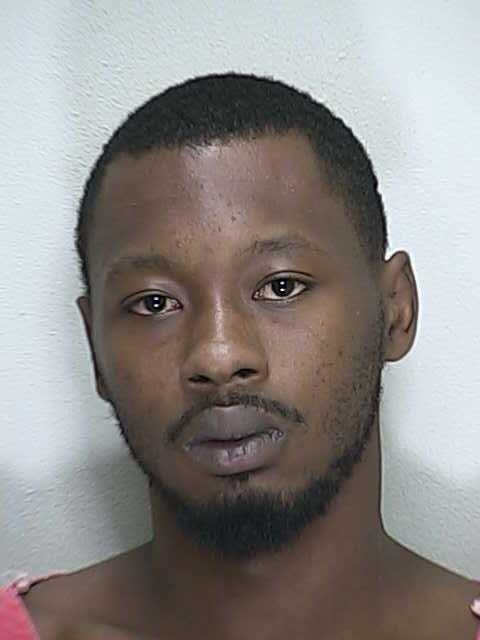 Ocala, Florida — On January 18, 2014 Detective Erik Dice was notified after a patrol deputy made contact with a group of juveniles who had allegedly broken into a vacant residence at 6605 NW 60th Court, Ocala.
During the encounter, the deputy received information about an 11-year-old girl being raped by a man later identified as Michael Hughes, 23, of Ocala. Hughes is known "in the streets" as "MJ" or "Little Mike." The deputy then passed that information onto Detective Dice.
During an interview, the 11-year-old told Detective Dice that she walked to a vacant house with a group of people when "MJ" had the idea to enter the house. The girl told detectives that one of the individuals in the group went around the back of the house and entered the residence through a window. She said once they were inside the house the front door was then unlocked for the rest of the group.
The girl told Detective Dice that when she entered the house she saw a dresser in a room and decided to sit on it. She said "MJ" then entered the room and she immediately got off the dresser and attempted to leave the room. She said "MJ" then slammed the door shut and locked it.
According to reports, "MJ" then pushed the 11-year-old up against the wall and she shouted stop. She told Detective Dice that she then ran to the window and told "MJ" she was leaving, but she could not get the window open.
She said "MJ" then pushed her down onto the dresser and pulled down her pants. She said she was screaming "No" and "Stop" and pushed him off of her. She then stood up, pulled her pants up and said, "I do not want to do this." The girl said he replied, "I don't care." She said "MJ" then grabbed her and slid his hand down her pants and pulled her pants back down, while removing his pants at the same time.
The 11-year-old stated that "MJ" then digitally penetrated her and was rubbing her butt and vagina inside her underwear, according to reports.
She told Detective Dice that "MJ" pulled out his penis and put a condom on. She said he turned her around and bent her over the dresser as she yelled "stop this is rape."
During the attack, the girl said someone pulled up outside and "honked" a horn then everyone took off running, according to reports.
On April 22, 2014 Detective Dice met with witnesses in an attempt to continue to try and identify "MJ." It was learned that "MJ" had previously attended North Marion High School and played on the football team. That is when Detective Dice was able to identify "MJ" as being Michael Hughes. Hughes was also identified as a person that frequently plays basketball at local basketball courts.
A photo lineup was presented to the 11-year-old and she identified Michael Hughes as the rapist.
On April 28, 2014 Detective Dice located Hughes and conducted an interview with him. Hughes denied raping the 11-year-old and told Detective Dice that [he] was in Gainesville at the time of the incident.
A warrant for Hughes' cell phone records was then obtained. Hughes' cell phone records place him in Ocala at the time of the incident.
Hughes was arrested On May 5, 2014 and transported to the Marion County Jail.
He is charged with Capital Sexual Battery on a Juvenile Under the Age of 12.
Detectives would like to know what you know about Hughes' contact with children. If you have details about Hughes, please call (352) 368-3545. You can phone anonymous tips to Crime Stoppers of Marion County at 368-STOP or 368-7867. Text tips to 274637 using keyword 368STOP. Tips can also be submitted at www.ocalacrimestoppers.com.
Share on Facebook as Hughes may have had other victims that have not yet come forward.