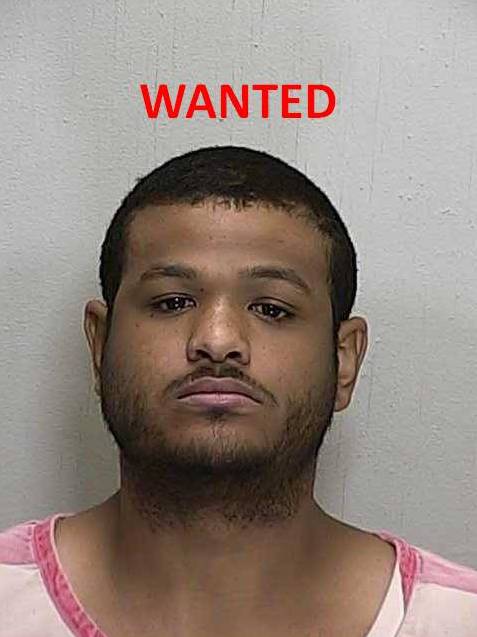 Ocala, Florida — On March 2, 2014 Deputy Rodriguez responded to the 6300 block of NW 57th Avenue,Ocala in response to a domestic disturbance.
The victim told Deputy Rodriguez that her husband, Timothy Swinton, had been beating her after she refused to let him drive her car.
The victim stated that her husband said, "If I start breaking your sh*t I bet you give me those keys."
Swinton then began punching the victim in the head multiple times. As she tried to remove herself from the situation, Swinton continued to punch her in the head, according to reports.
The victim stated that she slipped off of the bed onto the floor and cut her wrist in the process.
The victim stated that she retreated to the living room and Swinton followed behind her trying to get the keys, while punching her in the head as she attempted to exit out the front door.
The victim stated she had to give Swinton the keys to keep him from continually punching her in the head.
Deputy Rodriguez made contact with Swinton after he returned to the residence. Swinton was sitting on the back porch of the residence when Deputy Rodriguez made contact with him. She asked him what happened, at which time he replied, "Nothing."
Deputy Rodriguez then asked if he had been involved with a verbal or physical altercation with his wife and he shook his head to motion "yes." She then asked if his kids were home during that time and if they had witnessed the altercation, to which he replied, "I don't know what they witnessed and I ain't got nothing to say to you."
According to reports, Deputy Rodriguez grabbed Swinton's wrist and informed him he was being placed under arrest for Domestic Battery, at which time Swinton pulled his arm away, got out of his chair and stood up.
Swinton then said, "I didn't do nothing for you to put your hands on me." Deputy Rodriguez again attempted to grab Swinton's arm but he shoved Deputy Rodriguez with both hands.
Deputy Rodriguez then radioed for backup.
Deputy Rodriguez grabbed Swinton's left arm again, and this time he took his right forearm and hit Deputy Rodriguez in the mouth, knocking her to the ground.
Swinton then fled on foot.
Deputy Rodriguez gave chase but eventually lost sight of Swinton after he began to cut through yards, according to reports.
A short time later Lieutenant Turner arrived on the scene with his K9 and began tracking Swinton.
Witnesses stated that they had seen Swinton running through backyards and believe he was picked up by someone in a vehicle.
The victim in this case was treated at West Marion Hospital for her injuries.
Deputy Rodriguez did not sustain any serious injuries during the scuffle.
Once arrested, Swinton will be charged with Battery on a Law Enforcement Officer, Resisting Arrest With Violence and Domestic Battery.
Timothy Swinton is a convicted felon and is considered dangerous. He was previously convicted of a Residential Home Invasion with a Firearm.
If you see Swinton do not approach him, call 911 Immediately.
Remember, Facebook is a very powerful tool and it has been used to flush out numerous criminals.