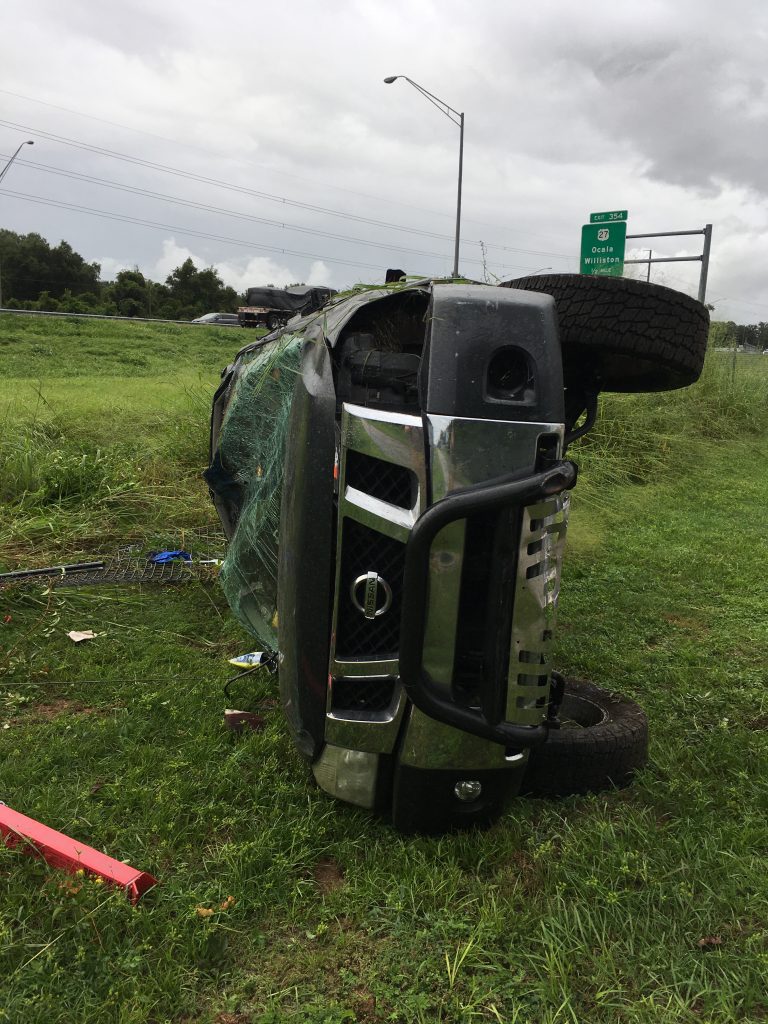 Ocala Fire Rescue firefighters responded to a rollover on I-75 Sunday between mile marker 352 and mile marker 354.
OFR said the roads were wet and they responded to an "overabundance of traffic incident calls, Sunday."
At approximately 8:40 a.m. Ocala fire crews were dispatched to a vehicle rollover on I-75 NB, and While en route, crews learned that the vehicle was accessible from an interior road.
Crews approached the scene from NW 37th Avenue and gained access to a pick-up truck lying on its side.
Article continued below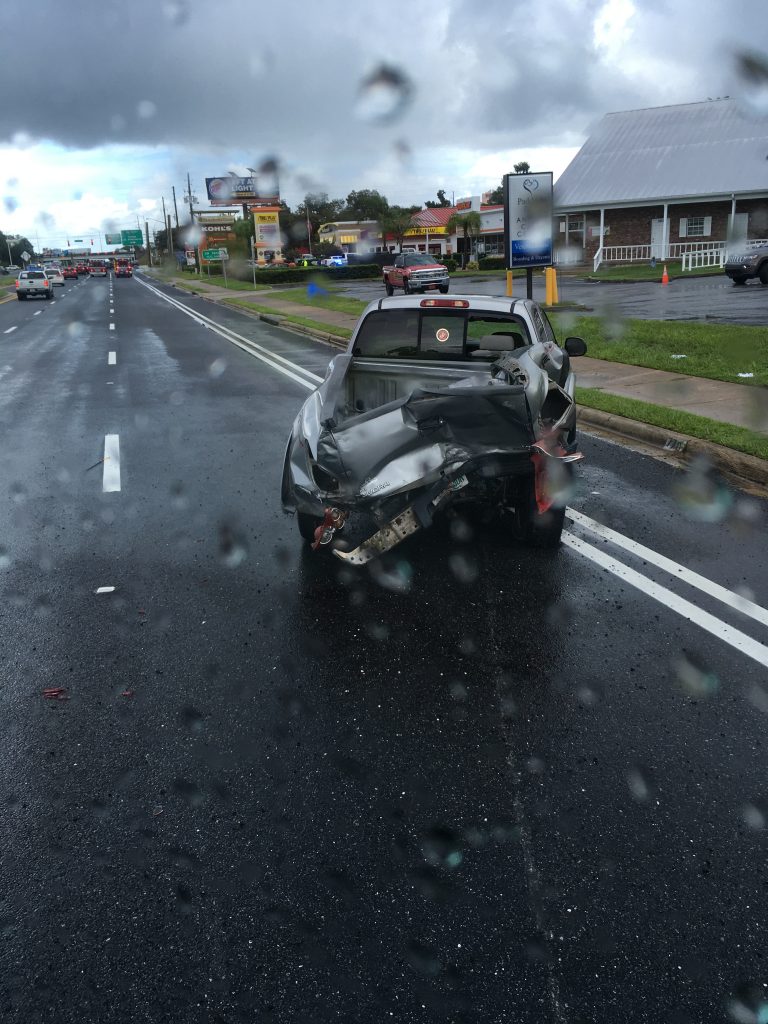 The driver – sole occupant – was assessed and transported to the hospital for evaluation.
No other injuries were reported.
A few hours later, crews responded to a vehicle versus building. At 1:31 p.m., firefighters arrived at the scene of a vehicle crash that resulted in an SUV impacting the Paddock Park Animal Care Center. Three patients were transported to the hospital. No pet injuries were reported.
Article continued bleow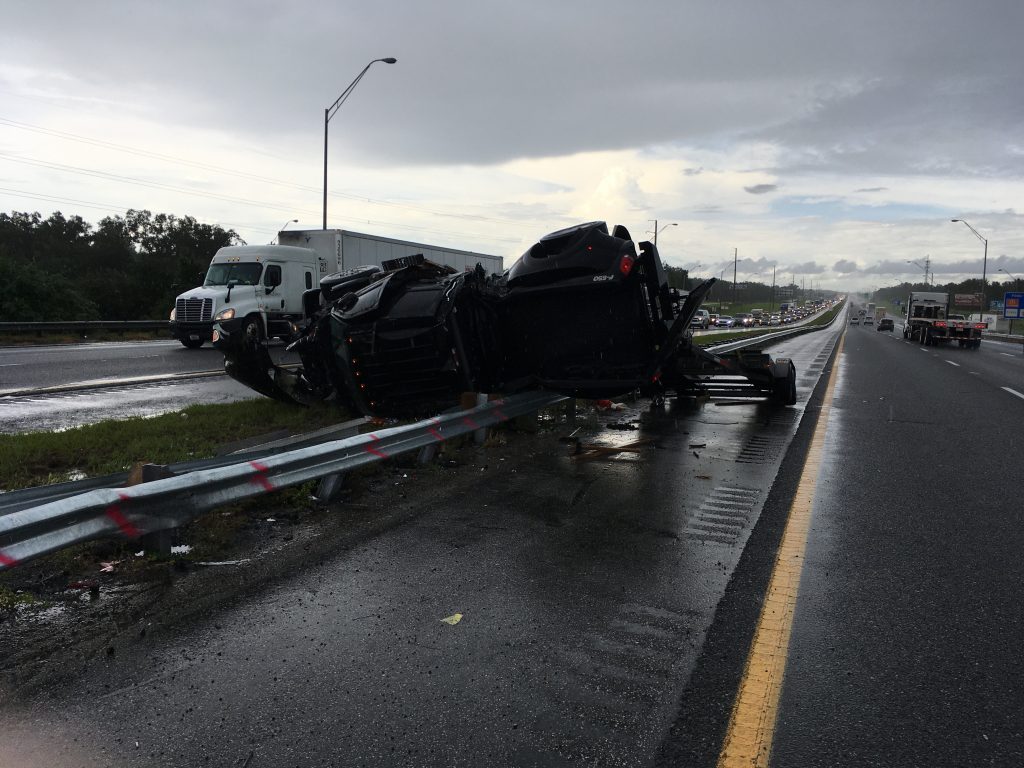 One hour later, fire crews made their way to I-75, where a pick-up truck with a trailer jackknifed over the State Road 40 overpass, blocking multiple lanes of traffic. Although traffic on I-75 NB was affected for some time, no injuries were reported.
Ocala Fire Rescue reminds drivers to slow down, avoid hard breaks, and maintain a safe distance between vehicles while driving on wet roads or under rainy conditions.