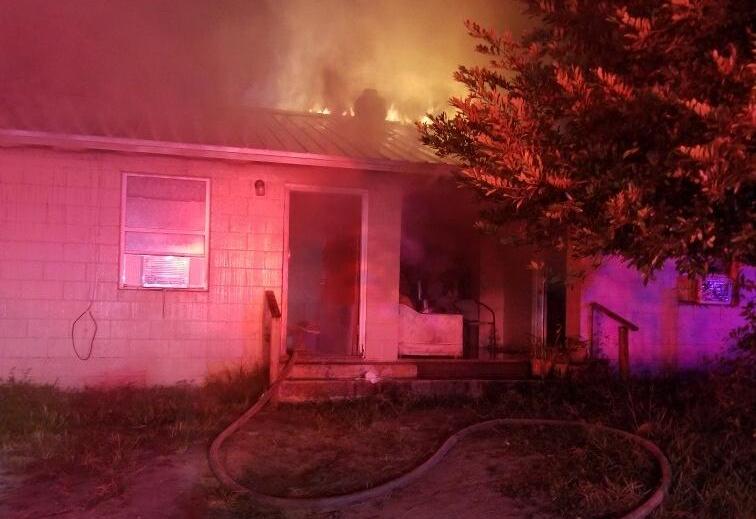 Ocala, Florida — Nine people — four adults and five children — were displaced Monday following an early morning fire.
Ocala Fire Rescue (OFR) responded to the fire in the 2300 block of SW Fort King Street, at 3:04 a.m.
According to a press release, OFR Engines 1, 3, 4 and 7, Rescue 3, Tower 1, Battalion Chief 22, and a Safety Officer arrived on scene to find flames emitting through the roof of a one-story duplex unit.
At 3:08 a.m., Engine crews began extinguishing the fire while Rescue crews completed a search to ensure no one was inside the burning units.
OFR Chaplain assistance and American Red Cross resources were requested.
The cause of the fire is under investigation.
No injuries were reported.