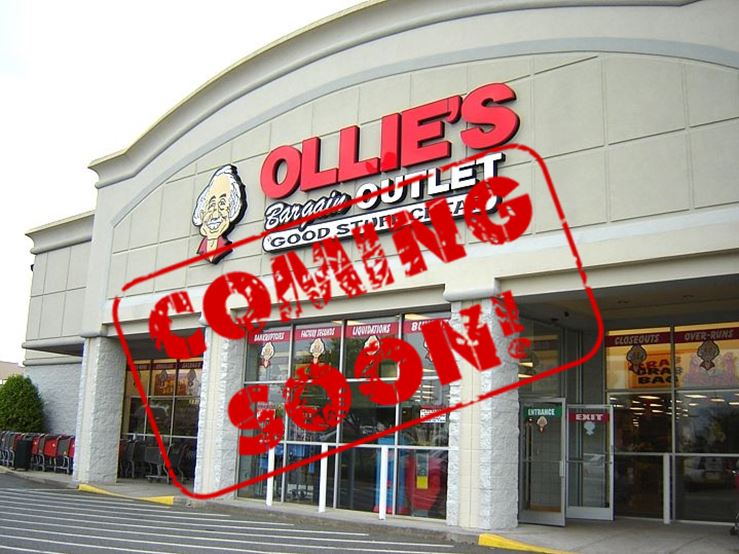 Ocala, Florida — A new store is opening in Ocala.
Ollie's Bargain Outlet is coming to Ocala and is currently accepting applications for the new store set up. Those hired will be considered for permanent positions once the store is open.
Ollie's Bargain Outlet will be located at 3101 Southwest 34th Avenue, #500. The corner of Southwest College Road and 34th Avenue, across from Paddock Mall (the old Publix building).
According to an Ollie's spokesperson, the store is scheduled to open on September 14, 2016. They said that real estate agents are still working out the details.
Ollie's Bargain Outlet is one of America's largest retailers of closeouts, excess inventory, and salvage merchandise.
The first store opened in Mechanicsburg, PA, on July 29, 1982. In February 2011, Ollie's opened  a new state-of-the-art distribution center in York, PA, followed by a second distribution center in 2014, located in Atlanta, GA.
In 2015 the company became public. Today, Ollie's has more than 200 stores.
The company is now hiring for all positions:
Full Time Hourly Positions – Department Managers, Head Cashiers
Part Time Hourly Positions – Sales Associates and Cashiers
Ollie's offers all associates a generous associate discount.
Other benefits, such as Medical, Dental, Vision, 401K and Paid Time Off, is offered based on position.
Ollie's is a growing company that offers many opportunities for advancement.
Applicants can apply here.
Read reviews about how Ollie's treats its employees, here.