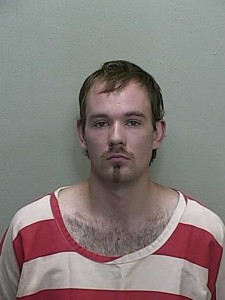 A Marion County man has been arrested and charged with having sex with a juvenile.
Nathan Francis Love, 22, of Ocala was arrested after investigators spoke with the victim who told them the sexual contact with Love happened while they "hung out".
When Love was interviewed by detectives he admitted to having sexual contact with the victim. He also stated that he did in fact know the victim's age, and that they had several sexual encounters.
Love was arrested and charged with Lewd and Lascivious Battery victim age 12 to 16.
He remains in the Marion County Jail on a $10,000 bond.