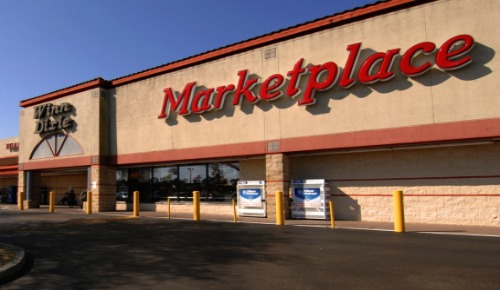 [Updated July 29, 2014, at 4:50 p.m. to include Winn-Dixie's response]
When you receive the Winn-Dixie sale paper do you rush out to take advantage of the BOGO sales?
Well, you may want to think twice before you reach your hand into your wallet.
Ocala Post was contacted by a Winn-Dixie employee who gave us some information that was quite shocking. This employee does not want to be identified for fear of retaliation from the "Beef People."
The employee claimed that Winn-Dixie marks up its prices double, sometimes triple the regular price, and then places a BOGO sticker on the product, namely, the meats.
Ocala Post decided to investigate the employee's claim and what we found was nothing short of highway robbery.
During the recent BOGO sale on boneless skinless chicken breasts, we found the packs had been marked up double the price of a normal pack. A three-pack of chicken breasts weighing 2.41 pounds was $13.23. Winn-Dixie was charging $5.41 per pound by using the tactic of the BOGO sticker, making consumers feel they were getting a deal, but actually ripping off consumers.
Article continued below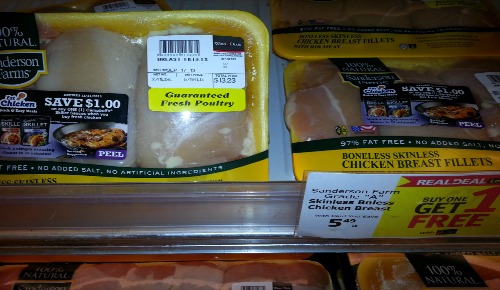 Winn-Dixie was charging $18.98 for an eight-pack of boneless center-cut pork chops. And again, slapped the BOGO sticker on it.
After visiting Publix, Wal-Mart, and Aldi we found that Winn-Dixie was clearly taking advantage of consumers.
Winn-Dixie customer, Anita Rodriguez, said, "Calling a sale Buy One Get One Free, then marking up the price nearly more than double, is not a true BOGO."
Boneless skinless chicken at Aldi came in at $2.39 per pound, Wal-Mart $2.49 per pound, and Publix was $2.99 per pound.
The boneless center-cut pork chops at Winn-Dixie, matched pound for pound, as well as the same cut of meat, were more than triple the price than that of Aldi and double the price of both Publix and Wal-Mart.
Ocala Post contacted Winn-Dixie via e-mail and phone, however, they have not responded to the allegations.
Ocala Post contacted the owner of OOingle, a retail couponing site, and she said, "Yes, it is not uncommon for the 'Buy One Get One' to appear as double the price, but at times that is not the case. It is really up to the consumer to understand what the store's best price is for meat and do the math before grabbing it out of the meat case. Meat prices, when 'Buy One Get One,' should always be divided in half based on the more expensive package. The time of year very often dictates meat prices and you just have to be smart about when and where you are buying it."
Ocala Post also contacted the Florida Department of Consumer Services and they told Ocala Post that they could only investigate if Winn-Dixie was offsetting scales to make more on less product, or selling outdated foods. They recommended consumers call the Better Business Bureau or maybe the Federal Trade Commission if prices are being altered and misleading to consumers.
So, before you rush out to take advantage of that BOGO, beware of the price hikes by Winn-Dixie and shop around. You may be surprised to find the price is actually lower at a different grocer without the so-called "Buy One Get One Free."
[Updated July 29, 2014, at 4:50 p.m. to include Winn-Dixie's response]
Nearly one year later, Winn-Dixie finally responded to Ocala Post.
It has come to our attention that the article titled "Winn-Dixie Buy One Get One Free Scam" on your site has recently resurfaced, and we would like to make some clarifications on several of the article's claims.

First and foremost, Winn-Dixie absolutely does not purposely increase regular prices of its products before placing them on a BOGO (buy one, get one) promotion. As background, products in our stores often rotate between any one of four pricing scenarios:

• Regular price, which is often associated with the white shelf tags that communicate everyday prices.

• Temporary price reduction (TPR), which temporarily reduces the regular price – typically for one or two weeks – when purchased with a Winn-Dixie Reward Card.

• BOGO, which is one product priced at the regular retail price with an offer of another product of equal or lesser value for free when purchased with a Winn-Dixie Reward Card.

• Markdown, which is an unadvertised reduction in price for a product that is approaching its sell-by date.

It is possible customers may see an item advertised at a lower price for several weeks (TPR), and then see the same BOGO item advertized weeks later at what appears to be a higher price. However, the BOGO price is simply matching the regular retail price at the time and not the TPR price.