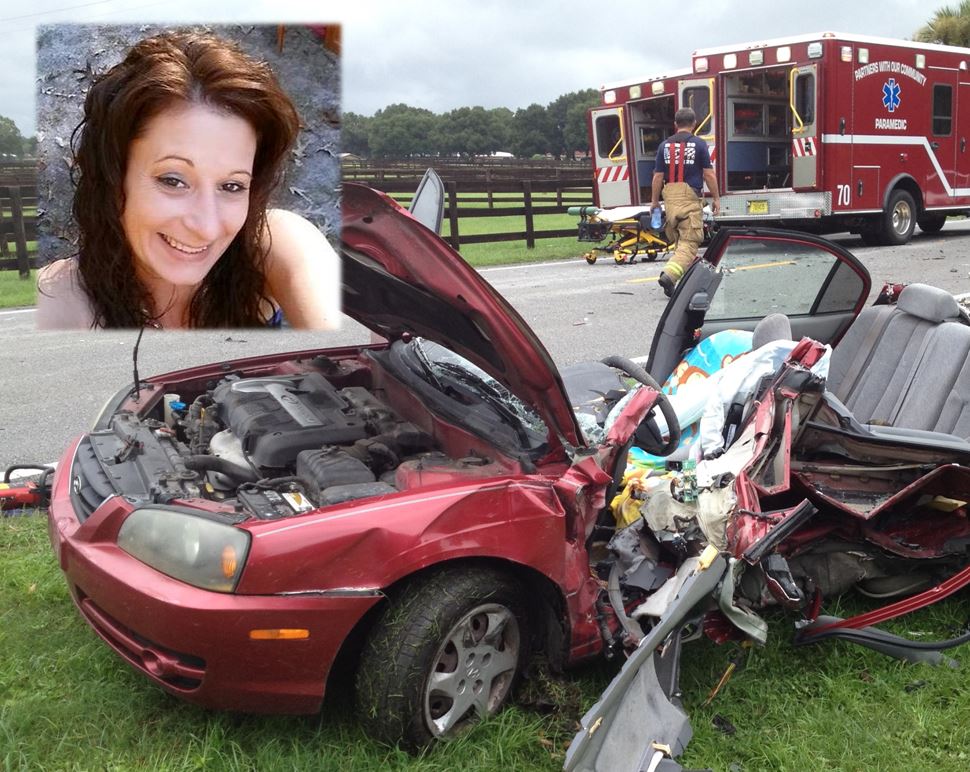 Ocala, Florida — A mother who was critically injured following a two-vehicle crash on August 3, has died.
Florida Highway Patrol Public Information Officer Sergeant Tracy Hisler-Pace said that Conley was pronounced deceased on August 16, 2015, at 10:54 a.m.
Conley's passenger, 6-year-old Zachary Bode, remains in critical condition at UF Health Shands Hospital in Gainesville.
According to FHP, the Hyundai Elantra, driven by Conley, 31, was stopped on the west shoulder of County Road 225A, south of Northwest 62nd Place, preparing to make a U-Turn.
A Chevy Suburban, driven by John Peterson, 73, was traveling southbound on County Road 225A.
Troopers said that Conley turned into the northbound and southbound lanes of County Road 225A, in front of Peterson, who had the right of way.

The suburban then T-boned the left side of the Hyundai.
The woman and the boy were trapped inside the Hyundai. Firefighters from Marion County Fire Rescue Golden Ocala Station 20 worked to extricate them from the wreckage.
Peterson was not injured during the crash.
Conley was also pregnant at the time of the accident.
She was transported to Ocala Regional Medical Center where she and her baby died.