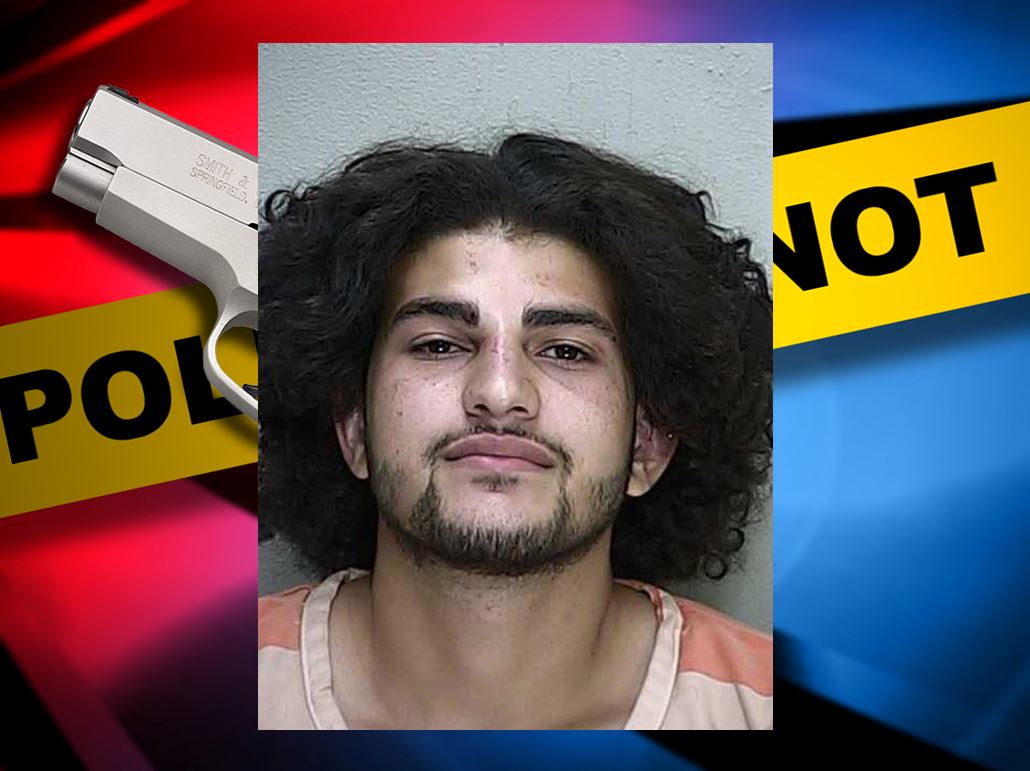 Silver Springs Shores — A Summerfield man faces multiple felony charges after he hit, threatened to shoot, and fired a weapon at a teenage girl Monday.
The incident occurred near Teak Run, Ocala.
The victim told deputies that the altercation began via Facebook, when Absalom Torres' girlfriend, Crystal Ramos, 22, began making threats against her.
The victim stated that on Monday, Ramos and Torres, also 22, began driving past her residence.
A short time later, as the victim and her friends were walking near Banyan Course and Almond Road, they were approached in a vehicle occupied by Torres and his girlfriend.
According to reports, Torres and Ramos were yelling profanities at the victim, so, she told the couple to leave the area and leave her alone.
The victim said that was when Torres pulled out a gun, pointed it at her, and stated, "I will shoot you if you talk about my family."
Deputies said that as the victim attempted to walk away, Torres exited his vehicle and pushed her to the ground. Torres then struck the victim in the head three times and slammed her head into the ground.
The victim stated that she was able to kick Torres "between the legs," at which time he retreated back to his truck and grabbed his gun.
As Torres began walking toward the victim, he was swinging the gun in the air and pointing it at multiple people.
According to deputies, Torres then fired a shot at the victim. Reports stated that if the victim's friend had not pushed her out of the way, the bullet would have struck the victim in the leg.
Torres then returned to his vehicle and fled the scene.
Deputies tracked down Torres at the 9200 block of South 441 and conducted a felony traffic stop.
According to reports, the truck was occupied by Torres, Ramos, and Torres' two infant children.
Upon searching the vehicle, deputies found a 9mm Bryco handgun in the center console.
During questioning, Torres admitted to striking the teenage girl. He also told deputies that he had considered using a Mossberg Pump shotgun instead of a 9mm handgun.
Torres told deputies that the victim had attacked him, so, he struck the victim in self-defense. He said that after he was kicked in the groin he retrieved his gun and fired a shot "just to scare" the victim. Torres stated that he only pointed it at the ground.
Torres was arrested and charged with Assault with Intent to Commit a Felony (x4), Weapon Offense with a Stolen firearm, Firing a Weapon in Public, Carrying a Concealed Weapon, Cruelty Toward a child, and Displaying a Firearm During a Felony.
He is being held on $45,500 bond.
The victim was transported to Ocala Regional Medical Center and treated for her injuries.
The Department of Children and Families was notified of the incident.
Ramos was not charged with a crime.