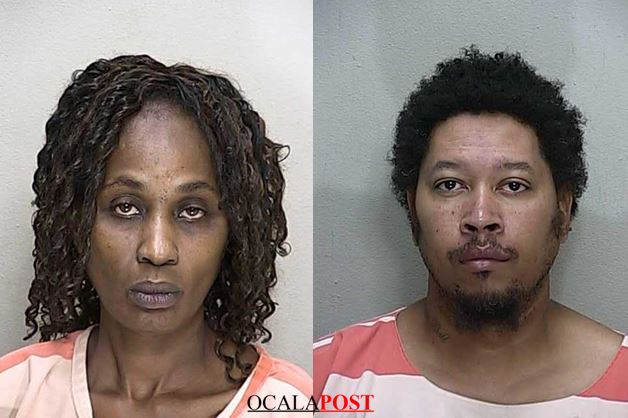 A mother and her boyfriend were arrested Wednesday when they were caught stealing merchandise from Wal-Mart.
Police said the mother, Irone Evette Dobson, 49, and her boyfriend, Patrick O. Collins, 46, used a juvenile to help them conceal the stolen items.
When police arrived, a loss prevention officer pointed out a girl, 12, exiting the garden center. She was carrying a stolen purse filled with stolen clothing and other miscellaneous items.
When the officer apprehended the female, she screamed for her mother.
A loss prevention officer stated that she witnessed Collins remove multiple purses from a rack, which were then filled with stolen merchandise by Dobson and her daughter.
The three of them then headed toward the garden center.
Police said that the security footage showed the juvenile walking "very fast," ahead of the other two suspects.
The juvenile exited the store first, which is when police arrived.
When Dobson heard her daughter scream, she dropped one of two purses she was carrying, inside the business.  Police said that Dobson still attempted to leave the store with the other purse.
Dobson and Collins exited the store together and were arrested.
Dobson was charged with Second Degree Felony Petit Theft ( because it was her third arrest for petit theft) and Contributing to the Delinquency of a Minor.
She has previous convictions for Larceny and Theft. She has been arrested in Jacksonville, Deland, and Seminole County.
Collins was charged with Petit Retail Theft.
He has previous arrests for Domestic Battery by Strangulation, Possession of Marijuana, Failure to Appear, Possession of Drug Paraphernalia, and Violation of an Injunction.
The 12-year-old was transported to the juvenile division of the Marion County Jail.
The Florida Department of Children and Families was also notified.
Dobson and Collins have since been released on bail.