Marion Oaks — Two suspects are on the run after they robbed a Dollar General Sunday night.
Two clerks were working the registers at a Dollar General, located at 896 Marion Oaks Manor, when a black male approached the counter and pointed a gun at them.
Article continued below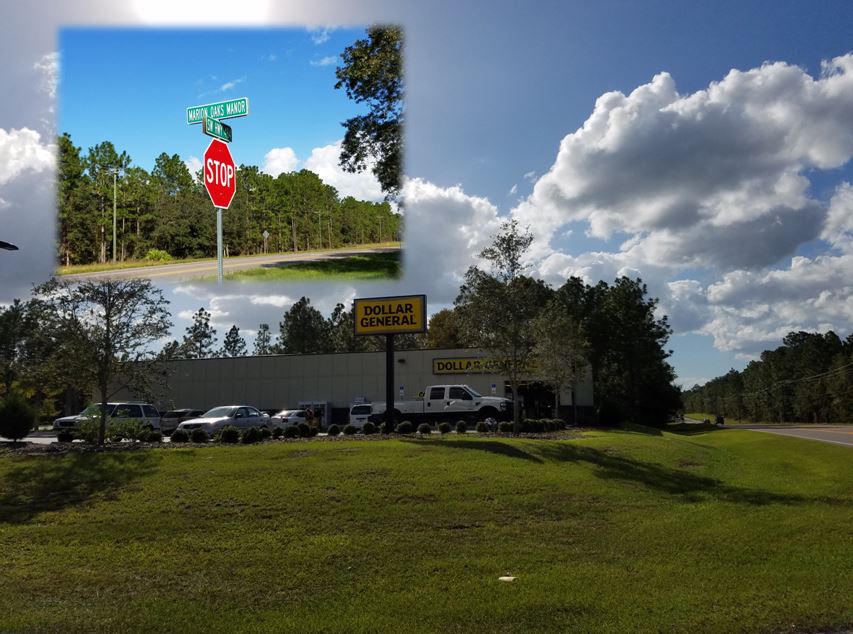 The clerks said that a second gunman stood watch near the front door after forcing customers to the front of the store.
According to reports, the black male was holding a pillow case and told the two clerks to "put all the money in the bag."
One of the clerks asked, "Do you want the change too?"
The black male then replied, "This is a real gun, don't ask stupid questions."
During the robbery, the white male realized that there was two customers in the store — a mother and her juvenile daughter, who is nine.
The while male then approached them, pointed the gun, and told them to get to the front of the store. Once they were at the front of the store, the robber told them to get on the floor.
In the video you can see the mother grab her daughter and hold her close.
The mother said that she told her daughter "not to look at the man."
The two thieves empties three registers and exited out the front door and ran west along Highway 484 into a wooded area behind the store.
K-9 units and Air-1 responded, but did not locate the suspects.
This is not the first time the store at the aforementioned located has been robbed.
Anyone with information can call Detective John Lightle at 352-369-6715, the Marion County Sheriff's Office at 352-732-9111, Crime Stoppers at 352-368-STOP, text a tip to 274637 using keyword 368-STOP, or visit www.ocalacrimestoppers.com. Anonymity is guaranteed.