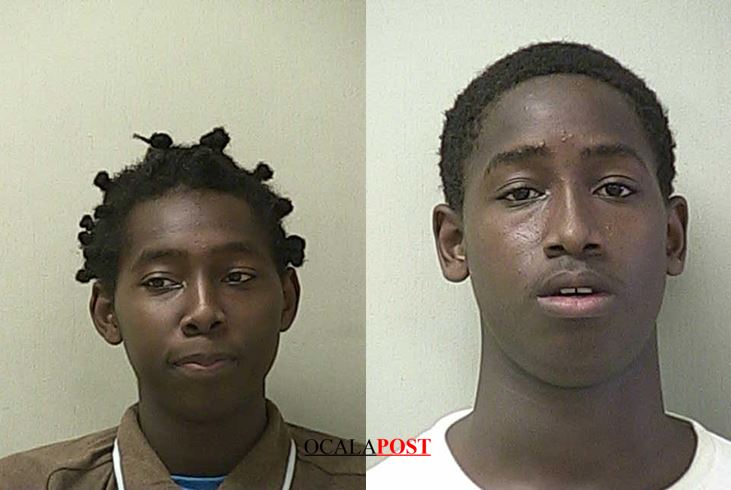 Citra, Florida — Two juveniles were arrested Wednesday and charged with multiple felonies.
The Marion County Sheriff's Office said that, Jeffrey Williams, 15, and his brother, Mario Williams, 17, kicked in the back door their uncle's home, located in the 17400 block of U.S. 301 North, and burglarized it.
According to reports, the brothers stole a .22 caliber long rifle, a .22 caliber pump action rifle, and 50 rounds of ammunition.
As they attempted to flee the scene, Jeffrey fired several rounds at a family member who had tried to stop them.
When deputies arrived, they set up a perimeter and searched for the two armed suspects. The teens were spotted, and following a short foot pursuit, they eluded deputies.
A short time later, family members arrived at MCSO and turned the boys in.
In 2015, both Jeffrey and Mario were Adjudicated Delinquent after they attacked a school official.
The brothers were charged with Armed Burglary of an Occupied Dwelling, Aggravated Assault with a Deadly Weapon, Grand Theft of a Firearm, Displaying a Firearm During the Commission of a Felony, and Possession of a Weapon by a Delinquent.
Jeffrey received an additional charge of Resisting Arrest.
Their bond was set at $40,000 each.