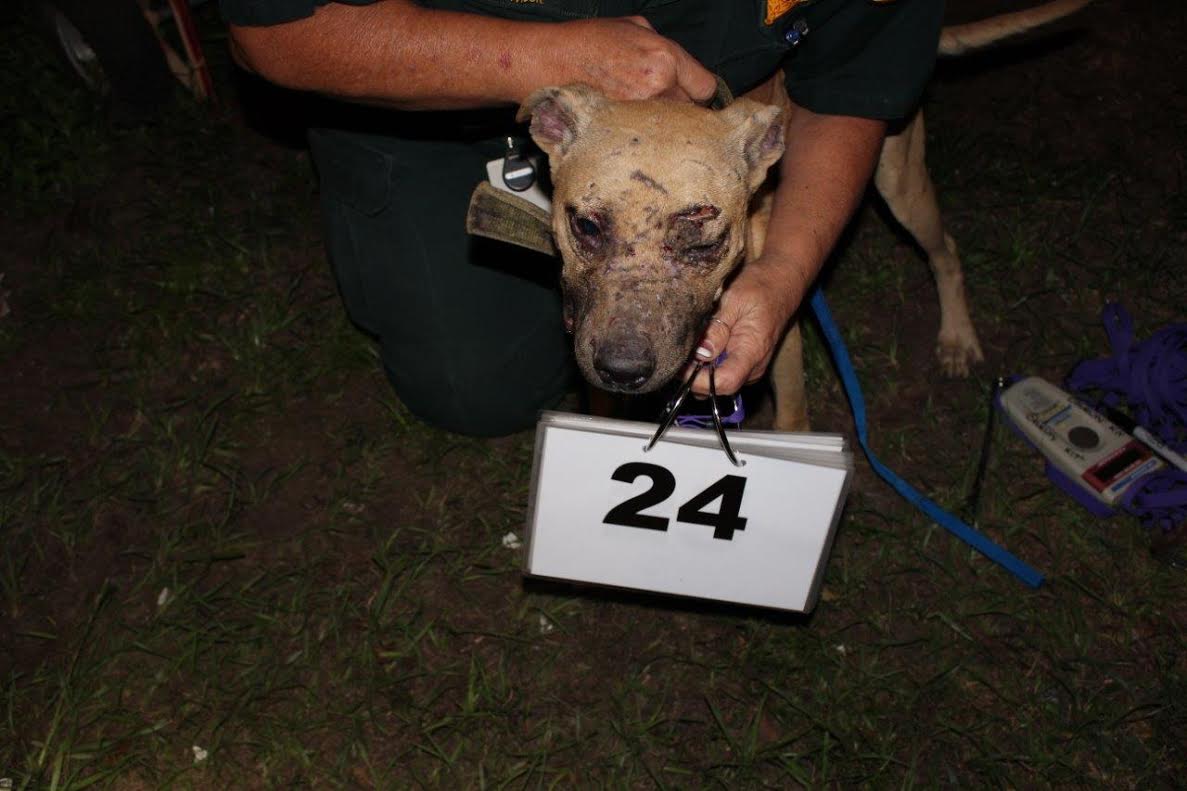 Polk County — Investigators with the Polk County Sheriff's Office said it was a bloody scene when they served search warrants on two home's — one located at 122 Dr. Martin Luther King Jr. Street, Fort Meade, Florida and the other at 880 L B Brown Avenue, Bartow, Florida — on October 22, 2014.
Investigators said they recovered more than 60 pit bulls that were being used in dog fighting rings. More than 10 of the dogs had thick logging chains around their necks, which were too heavy for the dogs. This method is used to strengthen a dog's neck for fighting.
According to reports, the dog fighting rings had wooden and concrete walls with a carpeted floor. There was even a spectator area set up—complete with chairs. Investigators said the carpet was covered in blood, and blood smears were up and down the walls.
Investigators said as the dogs were being removed from the property, they were extremely aggressive due to the way they had been trained. Many of them had injuries consistent with dog fighting.
Along with the dogs, investigators seized more than 20 grams of marijuana, weapons, drug paraphernalia, dog fighting equipment, and "Team Pitbull" T-shirts that were being sold. Everything, including the bloodstained carpet, was collected and placed into evidence.
According to investigators, this is one of the worst dog fighting rings they have ever discovered.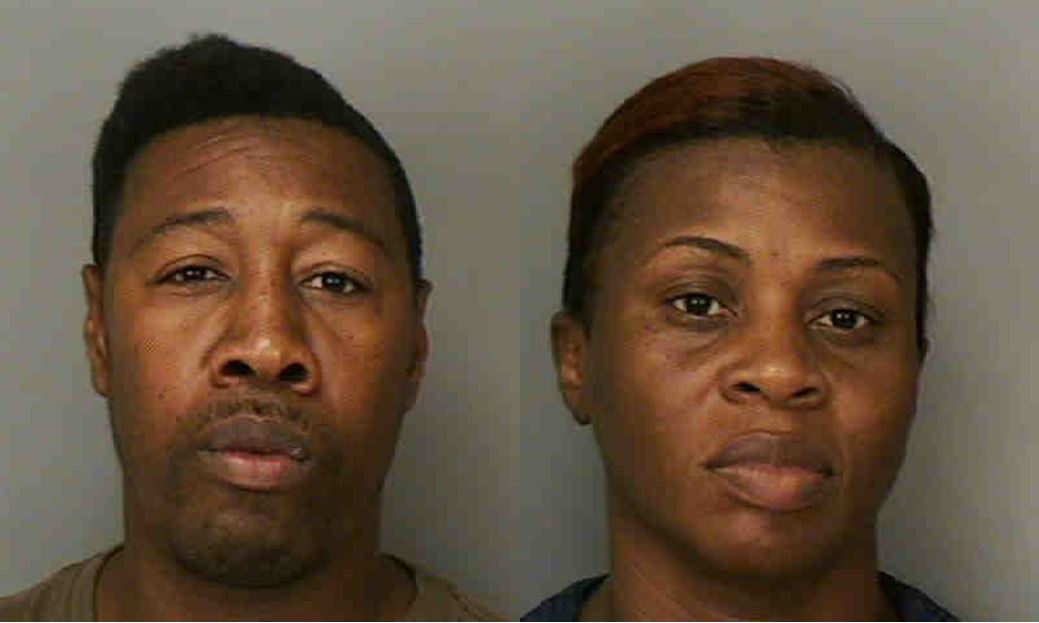 Hewitt Grant II, 47, and Nicole "Nickie" Sanders, 44, were arrested and Charged with Aggravated Animal Cruelty(x12), Possession of an Animal for use in a Fight (x61), Possession of Animal fighting Equipment (x3), Possession of a Firearm by a Convicted Felon (x2), and Possession of Real Estate Property for use of Dog Fighting.
Hewitt had an existing injunction against him from 2006, forbidding him to be in possession of an animal.
Chief Martin, with the Polk County Sheriff's Office, said, "Grant has been in and out of jail multiple times in the past, and several of those times were about dog fighting. He's proven he has no regard for animals and now he's in jail where he belongs."