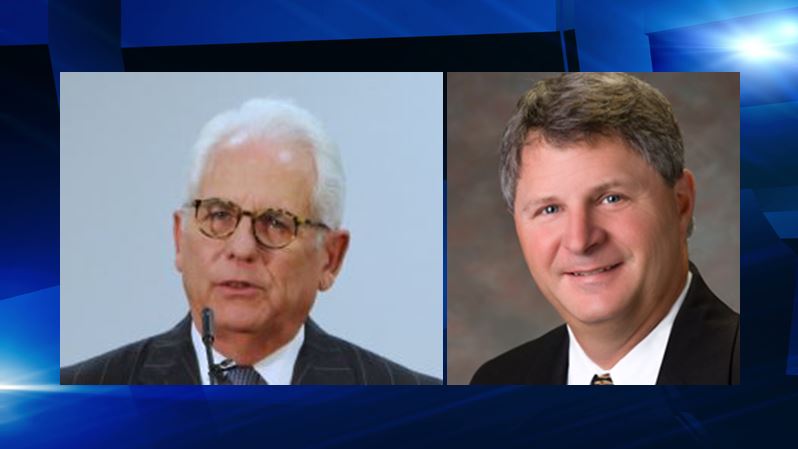 Ocala, Florida — Mayor Kent Guinn was re-elected Tuesday night, making this his third term as Ocala mayor.
According to records, Guinn received nearly 65 percent of the votes, beating his opponent, William Gilchrist.
Councilman John McLeod, who was a huge supporter of destroying Red Oak and Ocala Stud horse farms, also known as the Trinity Lane project, lost to his opponent, Matthew Wardell by 96 votes.
Ocala Post had been investigating McLeod after receiving information that suggested he failed to disclose all real property on his Statement of Financial Interests' forms, which, according to Florida law, violates State of Florida Commission Ethics rules.
On Tuesday, Ocala Post, again, reached out to the city council in regards to these allegations.
In an e-mail, Strategic Business Administrator Jeannine Robbins wrote, "As an organization, the city has not been notified of any impeding investigations related to any of our elected officials."
At the end of Tuesday's regular council meeting, Council President Jay Musleh said, "The only comments that I have to make revolve around the election, and, um, I'm very proud of you guys for the clean campaign you ran. I've often said there is absolutely no reason for a negative campaign for a local non-partisan election to where the winner gets a grand salary of $200 a month, and the mayor a little higher than that, but I don't understand it. I particularly don't understand it when facts weren't checked and, um, you know, facts, stuff that's exaggerated. It's got no place in our community, um… I don't care for it, and this is my chance to get it off my chest. Um, and the negative people will come back again anyway."
Musleh doesn't like when things get exaggerated , however, in an April 2015 meeting he rudely addressed the crowd after they cheered for Guinn on his decision against the Trinity Lane Project, and referred to the city council as a court of law. Afterwards, citizens expressed their concerns with [that] gross exaggeration and said that Musleh had demonstrated an abuse of power and disrespect toward the mayor.
In that same meeting, McLeod defended the Trinity Lane Project. Councilman McLeod inferred that Ocala residents were too ignorant and wouldn't understand.
At the end of Tuesday's regular council meeting , City Council Member Mary Rich said "I wish the Mayor and John the best of luck. I have never seen such a dirty campaign since I've been sitting up here, and, of course, the two of them would never do anything like that. So, we just hope they're back up here at the next … whenever they're supposed to be, because that was just nasty… I couldn't believe it."
During his campaign for city councilman, Wardell criticized the city council for many of the issues that Ocala Post had previously written about.
Many times, Ocala Post has reported on the conflict of interest surrounding local elected officials; such as local developers and real estate companies that donate money to the campaigns of those who stand to benefit  from developments they are voting on.
Currently, Ocala Post, after receiving information which contains serious allegations of corruption, is investigating several other government officials who are running for re-election in the upcoming 2016 election.
Ocala Post will keep the citizens of Marion County up-to-date on this situation.