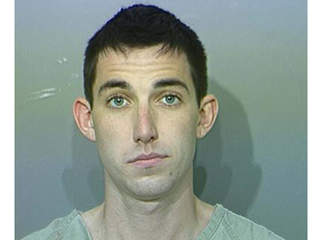 COLUMBUS, Ohio — An Ohio man who confessed in an online video of killing a man while drunk driving is set to plead guilty sometime tomorrow, September 18, 2013.
The defendant Matthew Cordle entered a preliminary plea of not guilty last week.
The plea of not guilty was a procedural move allowing a judge to be assigned in order to accept the guilty plea.
Matthew Cordle's defense attorney, Martin Midian said, "Matthew's pleading guilty as soon as possible so that he can get his message out and express to the family how sorrow he is for what happened,"
Cordle confessed to killing Vincint Canzani in a video, Canzani's family says that the attention that the case has gotten is forcing them to relive the nightmare over and over again.
On September 18, 2013, Cordle will plead guilty to aggravated homicide, making good on his pledge to accept full responsibility for the crash. The court will decide after the plea is entered whether or not to allow Cordle out on a $255,000 bond. If Cordle is released on bond he wants to immediately begin spreading his message about the dangers of drinking and driving.
Critics say that the video confession of Cordle will most likely become a Public Service Announcement, and Cordle could stand to make money from it. If Cordle uses the death of Vincint Canzani to profit, the family could file a civil lawsuit against Cordle in conjunction to a wrongful death lawsuit the family is entitled to file.
Canzani's family says they just want this case to be over so they can move on and stop reliving it day after day.
At this point in the case it is unclear if the family has any plans to file a civil lawsuit.
If Convicted, Cordle faces eight years in prison.
Please follow and like us: