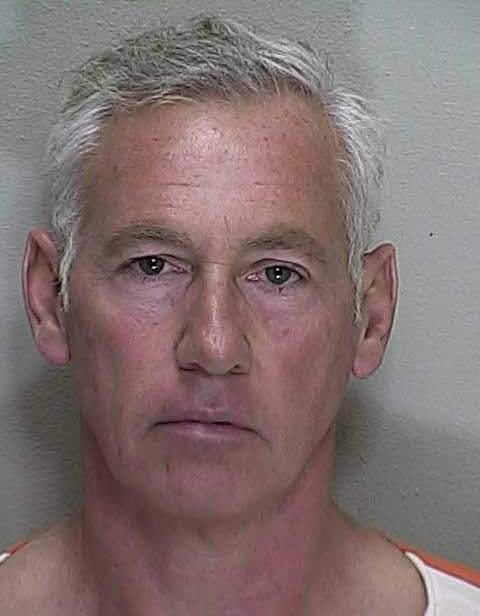 Ocala, Florida — On Tuesday, January 14, 2014, Detective Jorge Fernandez arrested Duane Ernest Adams,54, a school teacher with Francis Marion Military Academy who served in the Army for 20 years, for one count of Interference with Child Custody. Adams had lied to the parents of a 15-year-old runaway, to officers and detectives at the Ocala Police Department in reference to having any information on the whereabouts of the missing girl.
The child was located Monday at a local restaurant on SR 200 and returned to her parents. On Tuesday, January 14, 2014, interviews were conducted with the child, her parents, and Adams. The interviews resulted in Adams' arrest. At that time, both the child and Adams denied any relationship and/or contact of a sexual nature. Due to the circumstances of the case, however, Detective Fernandez continued to look in to this incident and the relationship between the 15-year-old girl and Adams.
On January 14, 2014, Detective Fernandez made contact with the girl — for the second time that day — at a local hospital where she disclosed to having had a sexual relationship with Adams. The girl told Detective Fernandez that she had sex and performed oral sex on Adams at his apartment on SW 27th Avenue. She said that Adams would always walk in front of her naked and never covered himself with a towel.
On today's date, January 15, 2014, Adams went into OPD to speak with Sergeant Young. During the course of the interview, Adams advised to having a sexual relationship with the 15-year-old girl. Adams advised that the two were in love, had actually exchanged vows and wedding rings in private, and considered themselves married in the eyes of God. According to Adams, they have been making plans to run away together once she turned 16.
The relationship has been going on over the last month and a half at Adams' residence. Adams told Detective Fernandez that he and the girl had sex at his apartment on SW 27th Avenue on more than five occasions, and over this past weekend, while at a motel in Daytona, they also engaged in sexual activity. The investigation into those incidents has been turned over to the agency with jurisdiction.
Detective Fernandez arrested Adams and he is charged with eight counts of Sexual Battery by a Person in a Position of Familial or Custodial Authority – 1st Degree Felony, eight counts of Lewd & Lascivious Molestation – 2nd Degree Felony, and eight counts of Lewd & Lascivious Exhibition – 2nd Degree Felony.
He was delivered to the Marion County Jail; his bond was set at $176,000.00.