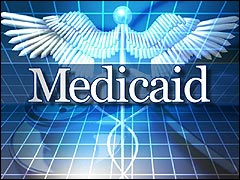 Ocala, Florida — The blame game and finger pointing over the past few days has seemed to have spiraled out of control when it comes to Healthcare.
Marion County residents are blaming the Governor for removing Medicaid from Express Care of Belleview and employees of Express Care of Belleview are jumping in on the finger pointing, but as it turns out, the Governor had nothing to do with Express Care of Belleview no longer being a Medicaid provider.
Ocala Post investigated and the results are in.
Changes for Marion County Residents on Medicaid:
Recently, Marion County residents that are on Florida Medicaid have been notified that as of November 1, 2013 they will need to pick a new plan. Medicaid users have also been notified that some of their assigned primary care doctors may not be accepting Medicaid or have been dropped.
On Facebook's Ocala's Word of Mouth, there have been concerns posted from people that are patients at Express Care of Belleview and patients claim they were notified that Express Care of Belleview has been dropped and will no longer be accepting Medicaid. Patients were informed that there were only two locations in Marion County that would be accepting Medicaid patients which were federally funded: Langley and Heart of Florida.
However, after speaking with the Area 3 Medicaid office this morning, Ocala Post was informed that this is not the case. Ocala Post was told that Express Care of Belleview was dropped from Medicaid for undisclosed unrelated reasons to the new change in Florida Medicaid, and due to the amount of the patients that needed to be transferred from Express Care of Belleview, the only two facilities in Marion County that could accommodate such a high number of patients in such a short period of time, were Langley and Heart of Florida. Additionally, patients are not required to keep those facilities as their primary doctor. Nevertheless, these two facilities are NOT the only offices in Marion County that are accepting Medicaid patients.
Medicaid In A Nut Shell:
When Ocala Post reached out to the Area 3 Medicaid office, Ocala Post was informed that the Florida Medicaid system is undergoing significant changes. Medipass is being dissolved completely; it will be no more. Only a very few select patients will remain on straight Medicaid. For all others, there will be managed health plans that are divided into two groups: Long-term Care and SMMC (State Medicaid Managed Care); which will have HMO plans. In Marion County, there is only a very few select HMO plans available. Under the Long-Term Care plan, the options are Sunshine State and United Healthcare. Under the SMMC, the options are Well-care (aka Staywell/Healthease), United Healthcare, and Sunshine State. There is also a PSN plan under the SMMC which is called Prestige Health Choice. Guidelines have been put in place to assist patients in knowing what group they are required to enroll in and then which managed care plans are available to choose from. Each plan (United Healthcare, Prestige Health Choice, etc) has a list of contracted providers in the area that you may choose from for your primary care doctor. The letter that patients will receive will tell them which group they have been enrolled in and a list of the plans/insurances available to choose from.
Keep in mind that if recipients do not respond to the letter and elect a plan, one will be assigned to a recipient along with a primary care doctor assignment, so it's best to respond quickly. Furthermore, Ocala Post was informed that even though these changes start November 1, 2013, it will be changing again in March or April of 2014. Ocala Post was told "don't get too comfortable."
Ocala Post is providing a link to read more on the changes; specifically what the requirements are to better assist you in determining what group you'll be enrolled in. http://www.fdhc.state.fl.us/Medicaid/statewide_mc/index.shtml .
The reasoning for Express Care of Belleview being dropped from Medicaid have not been made public at this time. One thing is clear though, all healthcare changes made in recent months throughout the U.S. stem from Obama and the train wreck 'Obamacare', and according to experts; this is just the beginning.
This is a developing story.