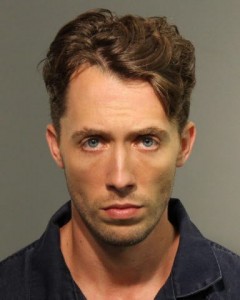 Seminole County, Florida — On October 29, 2013, the Seminole County Sheriff's Office (SCSO) Crimes Against Children (CAC) Unit arrested Harrison Jonathan Prater, 27, of Orlando, for lewd and lascivious behavior after he inappropriately touched a teenage girl.
Prater is a dance instructor and teaches at multiple dance schools in Orange and Seminole County.
The CAC was contacted after one of his students disclosed to her mother that Prater had inappropriately touched her after he drove her home from a dance function earlier this month.
The victim told authorities that when they arrived at her house, Prater parked the car and asked the victim for a hug. The victim stated that when she leaned over the center console to hug him, he slid his right hand in the back of her pants and grabbed her buttocks and used his left hand to rub her on her vagina on the outside of her pants. The victim told authorities that Prater was kissing and sucking her neck at the time. The victim said that she was in complete shock at the time and did not know what to do.
According to reports, Jonathan Prater stopped and asked her if she wanted to drive down the street and she replied "no." He then asked her why not, and she said "because I'm fourteen and you have a girlfriend."
Jonathan Prater tried to persuade the victim by telling her that he and his girlfriend were having problems, she and again told him that she was only fourteen, grabbed her belongings, and exited the vehicle.
Prater was charged with one count of Lewd and Lascivious Behavior on a Victim over 12 and booked into the John E. Polk Correctional Facility on a $10,000 bond.
Investigators are looking into the possibility of additional victims and are asking anyone with information to call the Sheriff's Office at 407- 665-6650.