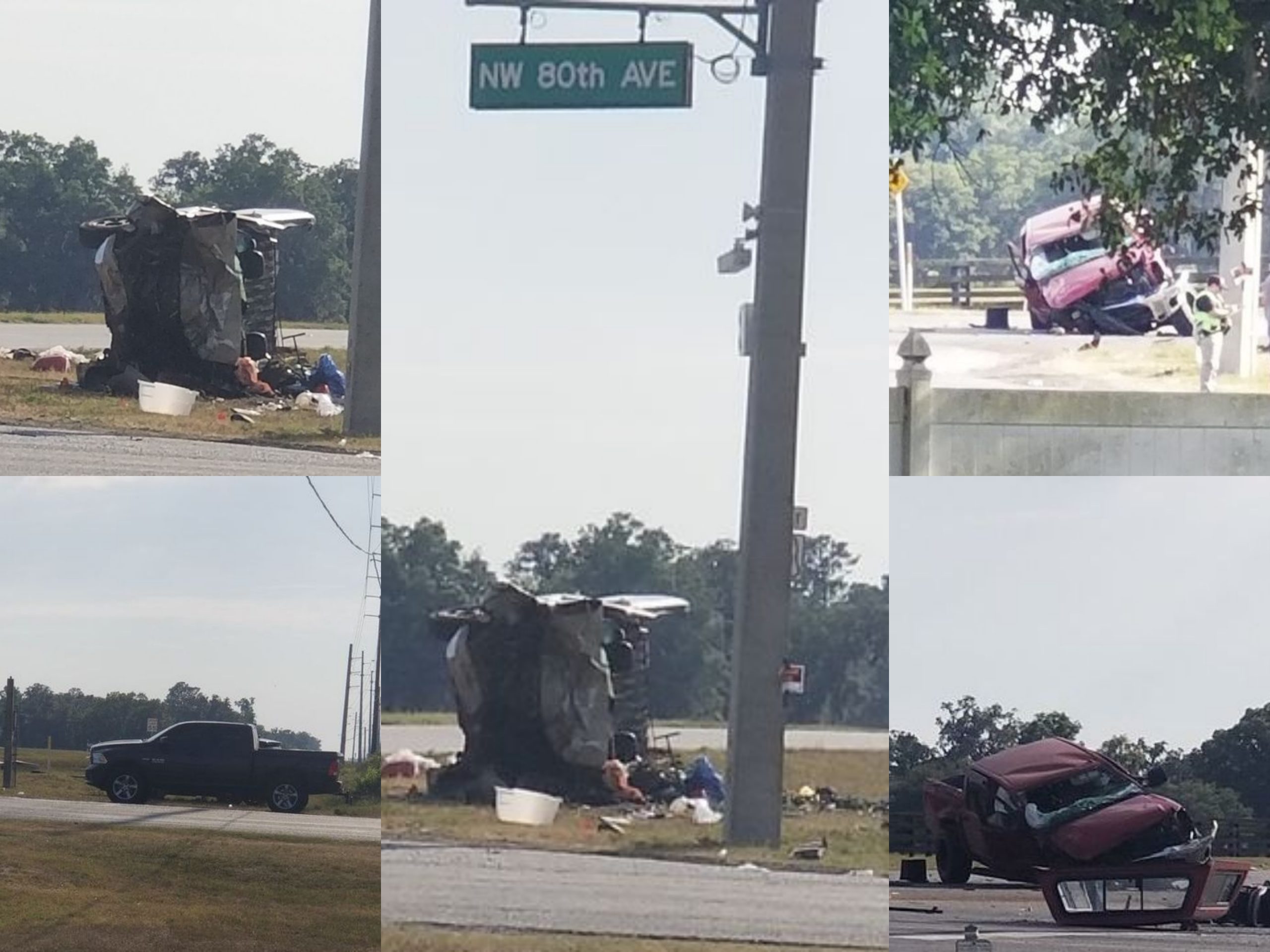 [Last updated on May 27, 2021, at 5:42 p.m.]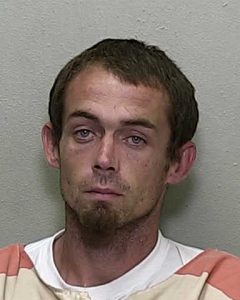 Marion County — Three people — one suspect and two innocent civilians — were injured Wednesday following a high-speed chase with a Marion County Sheriff's Office deputy. A fourth person was not injured.
The suspect had been involved in a domestic dispute in which he grabbed a woman by her hair, backhanded her, and then choked her. The suspect, later identified as Michael Bishop, then fled the scene. When a deputy responded to the area, he spotted the suspect's pickup truck and a pursuit ensued.
The suspect was known to law enforcement.
Bishop, age 29, whose name had initially not been released, suffered critical injuries. He was driving a 2001 Chevy Silverado.
The driver of the maroon 2010 Nissan, a 33-year-old female, along with her two daughters — a 6 and 10-year-old — was also transported to a hospital with injuries. All occupants were wearing their seatbelts.
Article continues below
According to the Florida Highway Patrol, Bishop was driving a pickup west on SR-40 at a high rate of speed, approaching the intersection of SW 80 Avenue, while actively fleeing from a Marion County Sheriff's Office deputy.
The female driving the second vehicle was turning left from SR-40 onto SW 80 Avenue for a green traffic signal and the third vehicle was traveling south on SW 80 Avenue and was stopped for a red traffic signal at the intersection of SR-40.
Troopers say that Bishop ran the red light and struck the right front section of the female's vehicle with the front end of the pickup truck causing debris to strike the third vehicle that was stopped a the red light.
Bishop sustained critical injuries during the crash and was transported to Ocala Regional Medical Center.
The mother and her daughters were transported to Shands with non-life-threatening injuries.
Bishop has been charged with Aggravated Fleeing and eluding and Battery by Strangulation.
The chase occurred at approximately 3:25 p.m in the afternoon.
Attorneys looking into the case, said, "MCSO knew the suspect and had a description of his vehicle. Mr. Bishop could have been located at another time. Instead, the deputy initiated a high-speed chase on a busy highway and it resulted in three innocent people being injured. Two of them were small children. This will certainly cost the taxpayers of Marion County." They went on to say, "Criminals must be held accountable, but not at the expense of the innocent and not when such carnage can be avoided."
According to FHP, the chase exceeded speeds of 90 MPH.
FHP said the investigation is ongoing.
Related Story