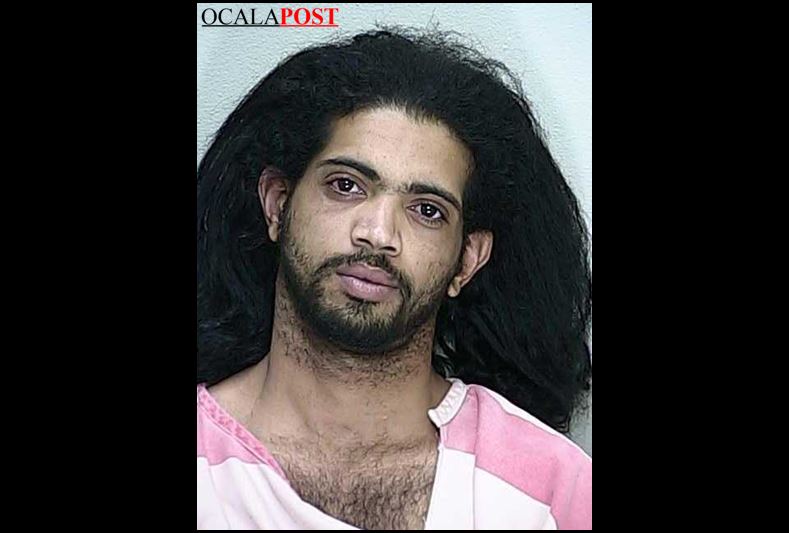 Ocala, Florida — An alleged shooting led to the arrest of a sexual predator who is infected with HIV.
Officers with the Ocala Police Department were conducting an investigation near the 2800 block of West Silver Springs Boulevard after a caller reported a shooting.
While investigating, officers learned of a sexual battery allegation against a teenage girl.
According to reports, Jose A. Garcia, 30, had offered to give the teen a ride home after a group of friends had been hanging out together.
The group was supposed to be traveling  in the same direction, but at some point, Garcia took a detour down a gravel road and parked his car.
Once parked, the victim stated that Garcia reached over, put his hand up her dress, and told her to "suck his d*ck."
The victim stated that she screamed for him to stop, at which point Garcia told her to get out of the car.
The victim said that she told Garcia it was too cold, so she got into the backseat and told Garcia to drive her home.
Instead, police say Garcia got into the back seat and forced himself onto the victim while she was screaming "no".
According to the arrest affidavit, Garcia then dropped the girl off to her friends. Once he drove off, the teen started crying and told everyone what had happened.
Police say that is when the group got a gun and began the manhunt. During the search, someone fired several rounds into the air. That is when police received the 911 call.
Police located Garcia, however he refused to cooperate and requested an attorney.
During the investigation, a family member advised police that Garcia had tested positive for HIV.
It was later confirmed that Garcia is HIV positive and that, he knew he was HIV positive at the time he sexually assaulted the teen.
Garcia was arrested and charged with two felonies — Unlawful Sexual Activity with a Minor and Unlawful Sexual Activity while Infected with HIV.
He is being held on a $10,000 bond.
Garcia has previous arrests for Aggravated Assault, Battery, Resisting Arrest, Criminal Mischief with Property Damage (x2), and Obstructing Justice.
His next court appearance is slated for December 20.