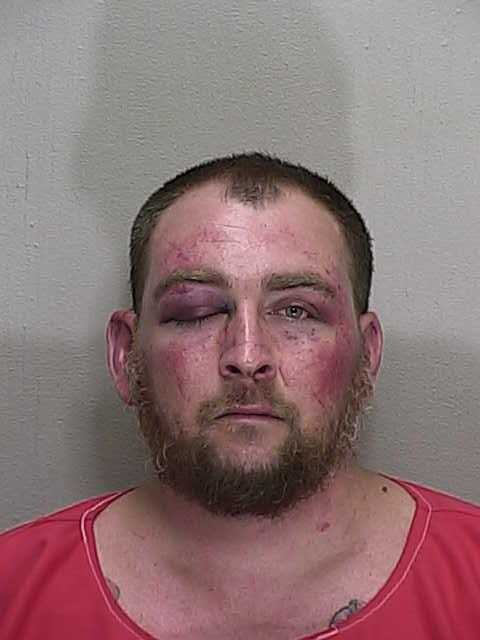 Williston, Florida — Readers are urged to read the update on this story at http://bit.ly/1Rfg5em.
Dustin Heathman, 35, will face ten (10) counts of attempted murder on law enforcement officers.
This incident started around noon, Sunday, June 01, 2014, when Heathman's father notified law enforcement that Heathman was living at a residence, located at 17161 N.W. 162 Terrace, Williston, Florida (Marion County).
According to the Marion county Sheriff's Office, Heathman's father told law enforcement there were warrants for Heathman's arrest, and that Heathman was violent and had numerous weapons inside the residence.
MCSO units arrived and soon learned that a vehicle parked in the yard was stolen and a female was most likely inside the home with Heathman.
According to MCSO, a female exited the residence, but Heathman refused to do so. SWAT was summoned to the area shortly after.
Sheriff Blair said that as SWAT approached the home in an armored vehicle, Heathman fired an automatic weapon, hitting the vehicle at least eight times – striking both the driver and passenger side – and firing at least four times at SWAT members that were not in the vehicle.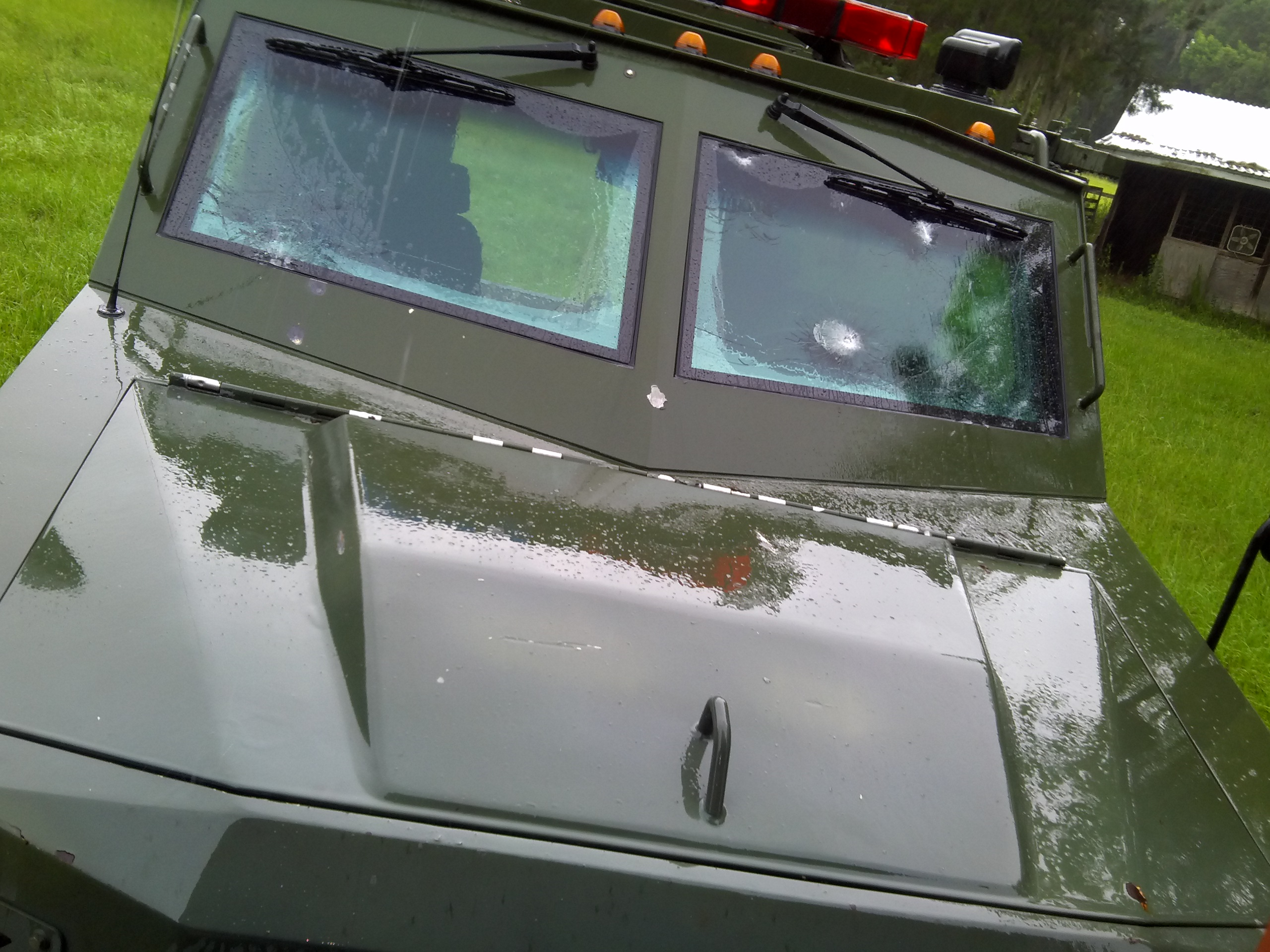 Law enforcement then exchanged gunfire. Heathman was injured by glass fragments, but he was not struck by any bullets. He was finally taken into custody after surrendering.
According to MCSO, Heathman's injuries were not life threatening.
Additional charges are expected as detectives continue to collect evidence.
The female has been identified as Jennifer Brown, she will face a charge of Grand Theft Auto.
Heathman has previously been arrested and charged with: Felony Domestic Battery by Strangulation, Battery (multiple), Trespassing, Resisting Arrest, Public Brawling and Violation of Probation.
Law enforcement was not injured during the standoff.