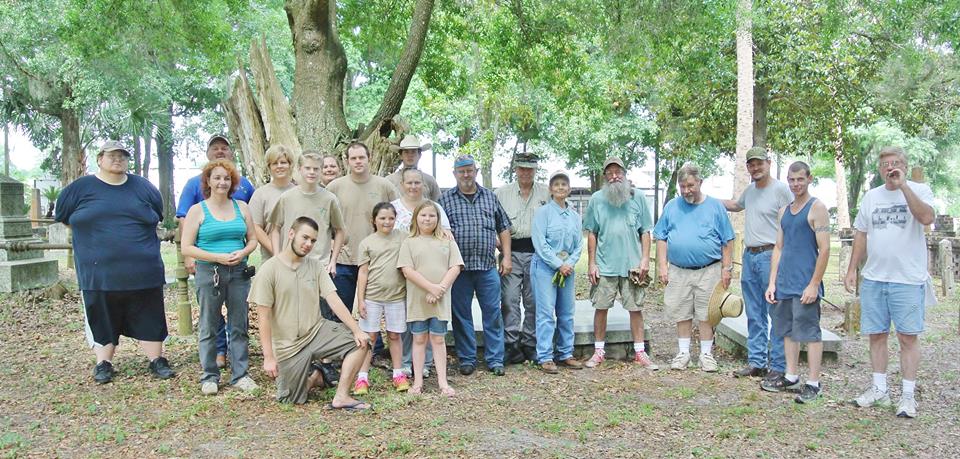 Ocala, Florida — On May 14, 2014, Ocala Post wrote about the deplorable conditions of the historical Evergreen Cemetery in Ocala, Florida.
The cemetery is Ocala's first cemetery and a large part of history for Ocala.
According to the Historic Ocala Preservation Society, 10 years ago they arranged for volunteers to clean up and restore the cemetery even though it was and still is the responsibility of the city. The cemetery has not had any upkeep since that time.
Now, 10 years later, a group of volunteers have once again bailed out the city and taken on the responsibility of cleaning up the grossly neglected cemetery.
John Linnell, of Ocala, said he arranged the first clean up of the cemetery on May 26, 2014, after reading the story on Ocala Post that had been shared on another Facebook page. Also involved in organizing the clean up was Kristy Lennon and Catherine Wendell.
Volunteers came from all over Florida and sources told Ocala Post only three of the volunteers were from Ocala.

"It is important because it is a part of Ocala's history. Without some of the people that have been laid to rest at the cemetery, there may not be an Ocala," said Linnell "After people read the story we all started to talk back-and-forth, by the next day the ball was rolling and volunteers were signing up."
While the first clean up produced great results, there is still much to be done. The goal is to restore the cemetery to its former glory and show respect for those buried.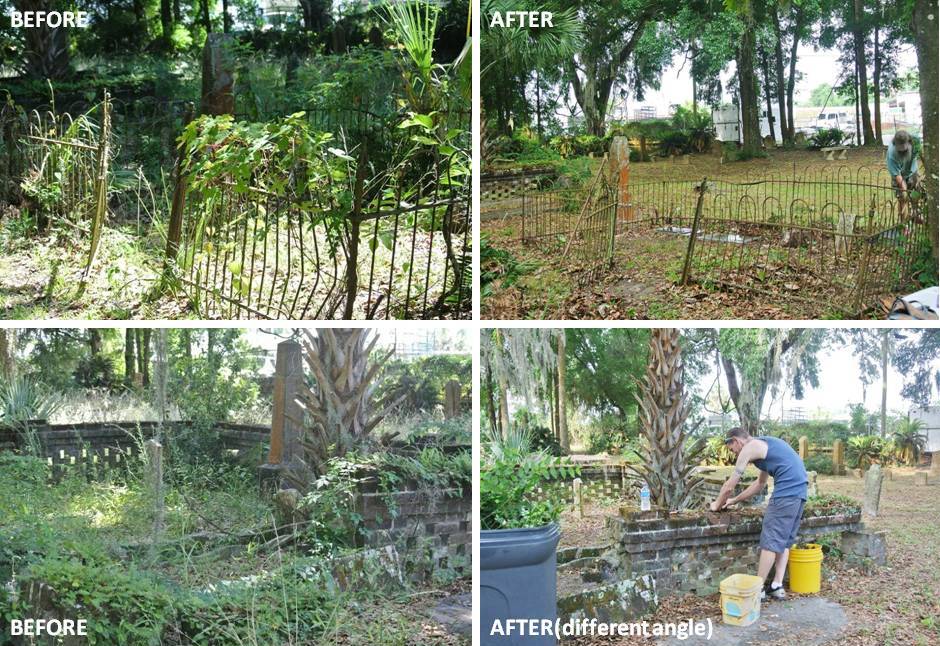 Linnell says the next clean up is scheduled for June 8, 2014. Anyone willing to lend a hand is welcome to come out and participate, he said.
If you own a landscaping, fencing, grave marker, or lawn service business and would like to donate materials and or your time in restoring the cemetery, please contact John Linnell at linnell35@gmail.com or Catherine Wendell – also one of the organizers – at ocalaghostwalks@gmail.com or 352-690-7933.
Ocala Post did reach out to city officials including Mayor Guinn; however, Ocala Post did not receive a response.
You can read the original story here.