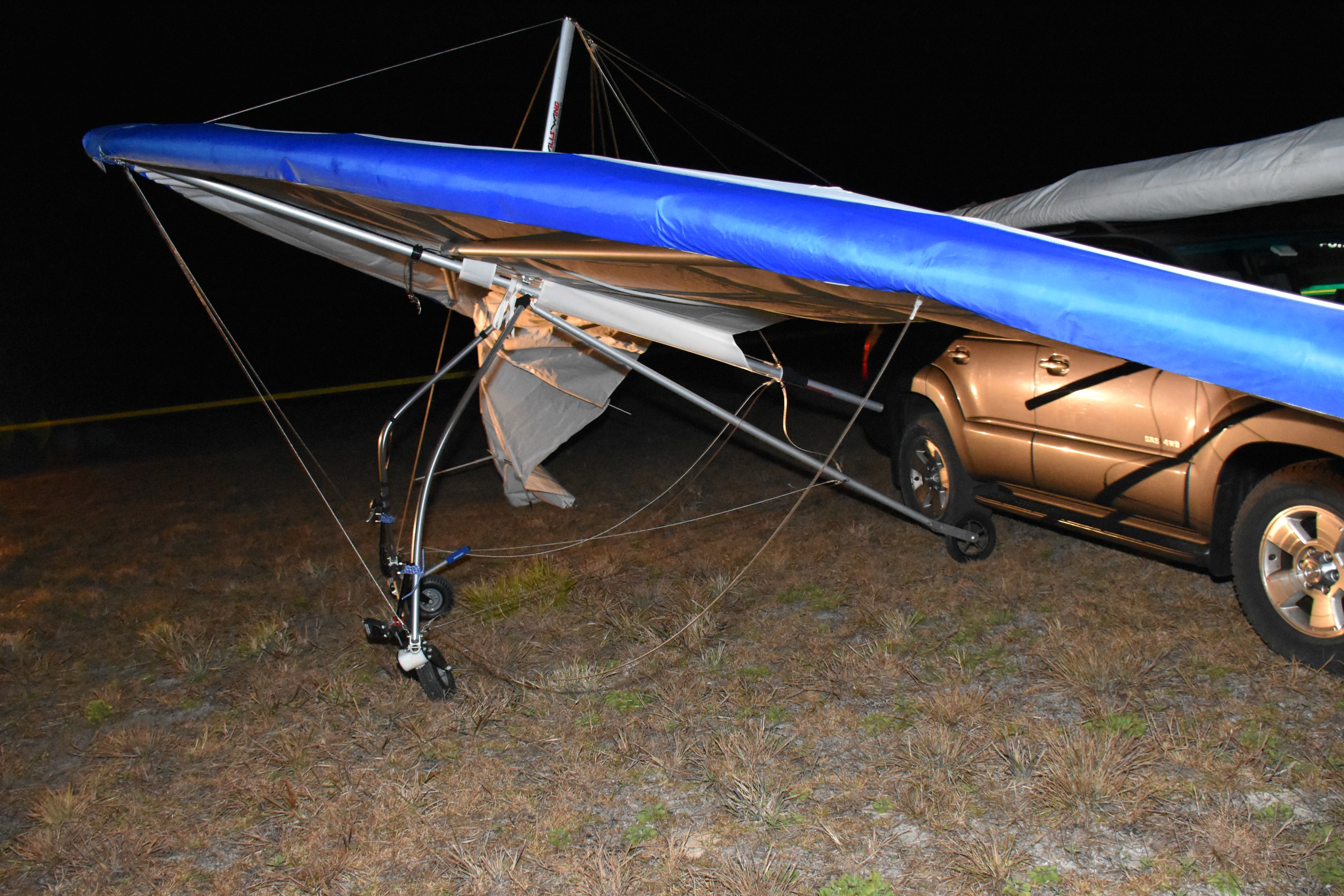 Ocala, Florida — On Tuesday, Marion County Sheriff's Office deputies were dispatched to the Marion County Airport in regards to a hang gliding accident.
According to reports, Tomas Banevicius, 40, was pronounced dead on the scene.
Banevicius was participating in a training session with U.S. Hang-Gliding Inc., a New York based company which was training in central Florida for the winter season.
Detectives with the Bureau of Special Investigations responded to the scene and conducted a death investigation and are actively working with the Medical Examiner's Office to complete a thorough investigation into the incident.
Preliminary information indicates Banevicius was flying a hang glider being assisted by a power tow line system to build altitude. During Banevicius' take off, witnesses advised Banevicius' hang glider rotated right and then turned downwards, causing the hang glider to make impact into the ground.
The FAA will not be investigating this incident.