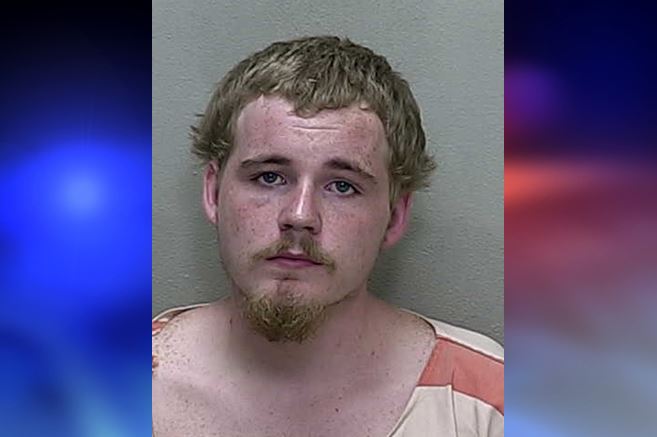 Homer Justice Bishop Tuzo, 20, is accused of causing multiple fractures to his 6-week-old daughter after he became annoyed that the baby was crying.
On January 17, Tuzo was watching the baby when she began to cry and wouldn't stop. Tuzo said he became angry, grabbed the baby by her arms, and snatched her from her rocker and up to his chest. He grabbed the child with such force that it fractured the baby's shoulder and arm.
Tuzo claims he "blacked out" due to mental issues and hurt the child during that time. He also blamed the incident on a 2-year-old. He stated that the 2-year-old was jumping on the bed and landed on the baby.
In an e-mail to Ocala Post, it was described how Tuzo would lose his patience with the baby, and on more than one occasion, squeeze the baby hard while holding her.
In one incident, Tuzo squeezed the baby so hard it broke her ribs.
According to the arrest affidavit, Tuzo began abusing the baby when she was just three weeks old.
The mother had left Tuzo to watch the baby while she was out for about an hour.
When the mother returned and realized the baby had a broken arm she rushed to the hospital.
Doctor's called The Department of Children and Families and reported that the baby had multiple ribs and arm fractures. Some of the injuries had already begun to heal.
DCF then notified the authorities.
Tuzo eventually confessed to hurting the baby.
Tuzo was arrested on January 27. He was charged with two counts of Aggravated Child Abuse and is being held on a $100,000 bond. His next court date is slated for March 3.