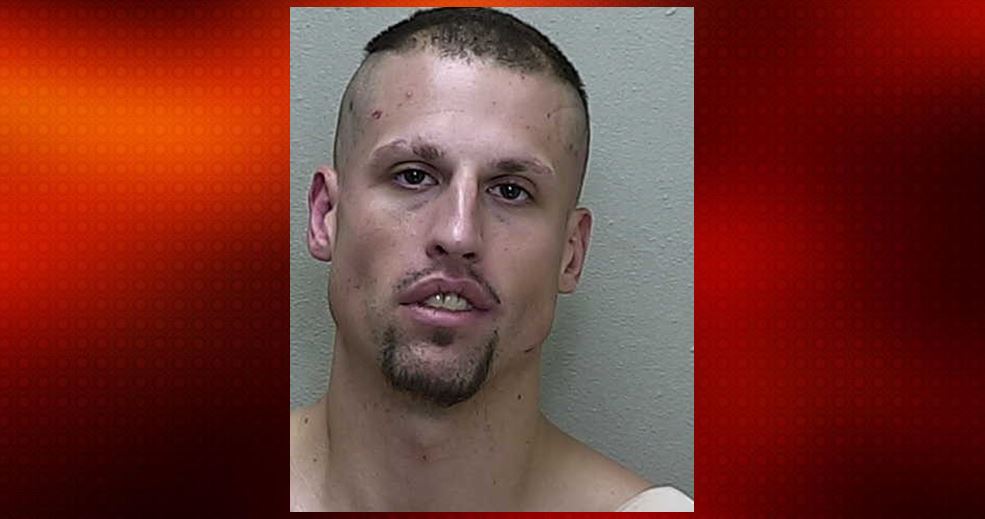 Ocklawaha, Florida — An Ocklawaha man is behind bars after he repeatedly struck a woman who referred to him as a "CHOMO."
"CHOMO" is prison slang for a child molester.
Deputies responded to the 3400 block of 107th Ter after a mother said her daughter called her crying and terrified that she would be hit again.
When deputies arrived, the victim was shaking, confused, and disoriented. She also repeatedly stated that she was scared, the report states.
In the arrest affidavit, it notes that the victim had multiple visible injuries to her face and head, which included a busted upper and lower lip, bruising around her nose, a large bruise on her forehead, and a large bruise around her left eye. Her eye was nearly swollen shut, according to reports.
The victim stated, "The guy with the messed up hair did all of this and his name is Josh."
The victim stated that Joshua John Cholock, 32, became angry when she called him a "CHOMO." She said he then grabbed a kitchen chair and hit her with it. Cholock then threw the chair and began to repeatedly strike the victim in the face with his fist until she fell to the ground. He then kicked the victim several times while she was down.
Cholock told deputies that he struck the victim in self-defense.
A witness was able to corroborate the victim's story.
Cholock was arrested and charged with Felony Battery and Violation of Probation on a previous offense of Battery.
State records show that he has a history of violence toward others.