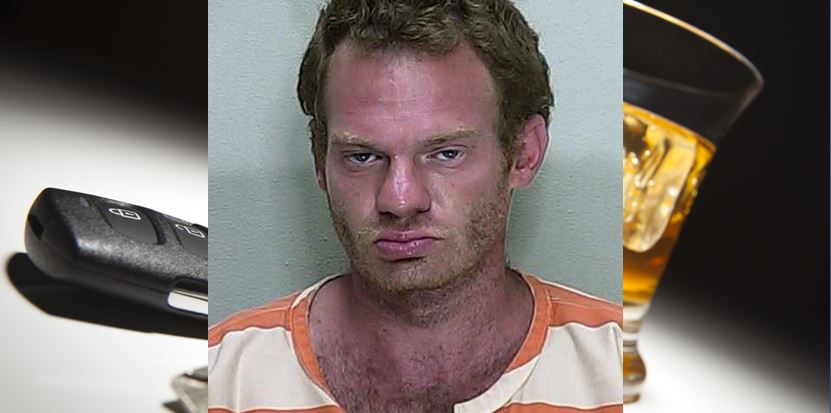 Ocala, Florida — A man arrested for DUI is now facing a Department of Children and Families investigation.
Denver D. Patterson, 29, was stopped by a Marion County sheriff's deputy after he crossed over the double yellow line while heading eastbound on Northeast 35th Street. Patterson veered into oncoming traffic and nearly struck another vehicle head-on.
When the deputy approached the vehicle he could smell the strong odor of alcohol emitting from the vehicle.  However, it was who the deputy found as a passenger in the vehicle that had him concerned the most.
According to reports, Patterson had a 6-year-old child in the car with him.
Patterson, who does not have a valid driver's license, failed all of his roadside sobriety tests. He also refused to take a breathalyzer test.
The license plate that was on the vehicle that Patterson was driving was also invalid.
The deputy reported that Patterson's speech was slurred and his eyes were bloodshot and watery. When asked how much he had to drink, Patterson replied, "Two beers."
Patterson was arrested and charged with DUI with a Person Under 18 and Driving without a License. Additionally, he received a citation for Driving without a License Plate.
He was released on a $1,500 bond.
The juvenile was "shaken," but did not suffer any injuries.
DCF was notified and they are looking into the matter.