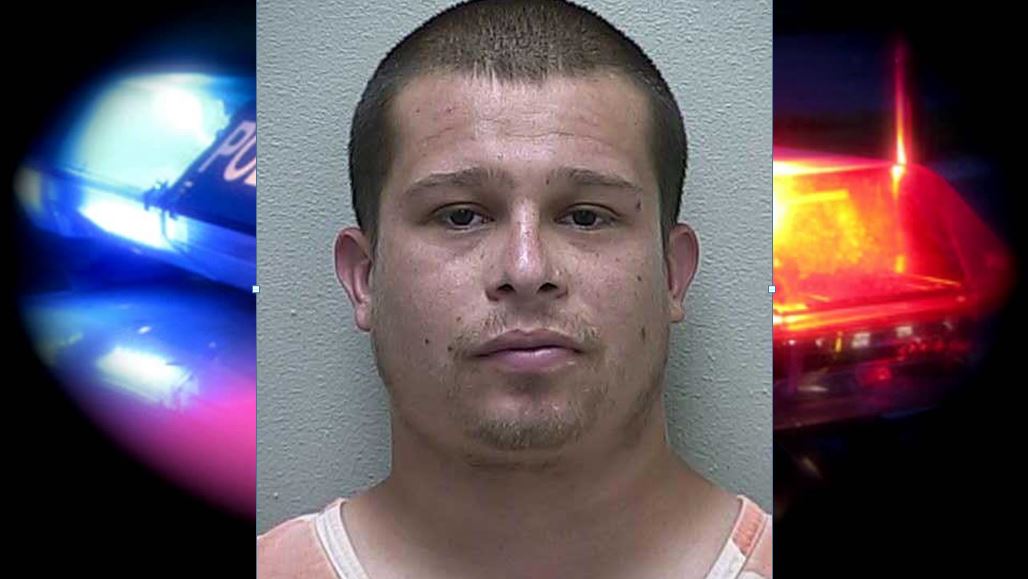 Ocala, Florida — An Ocala man who was arrested for impersonating a sheriff's deputy is back behind bars.
On January 5, 2015, a report was made that a subject had approached a man and identified himself as a Marion County Sheriff's deputy.
The man detained the victim and took possession of the victim's identification for the time he had detained him.
When the victim read about the recent arrest of Kristopher Krumm in the news and on social media, he immediately made contact with Officer Rodriguez to advise that Krumm was the suspect in his case.
Krumm had stopped the victim in an apartment complex and held him for approximately eight minutes. During that time, Krumm was giving orders to the victim just as a legitimate police officer would do.
Krumm told the victim, "Keep your hands were I can see them." He later told the victim, "Keep your hands out of your pockets."
Krumm then took a picture of the victim's driver's license and told him he was free to go.
Officer Rodriguez was able to establish probable cause for the arrest of Krumm in the January case and obtain a warrant for his arrest.
Today, Officer Rodriguez responded to Krumm's home, placed him under arrest, and transported him to the Marion County Jail.
He was charged with Impersonating a Law Enforcement Officer and False Imprisonment.
This is the second time in less than a week that Krumm has been arrested for impersonating a law enforcement officer. You can read the original story here.
The investigation is ongoing.
If you have had dealings Krumm where he identified himself as a police officer, been picked up by Krumm while he was acting as a bail bondsman, or have other information about this case, call the Ocala Police Department at 352-369-7000.