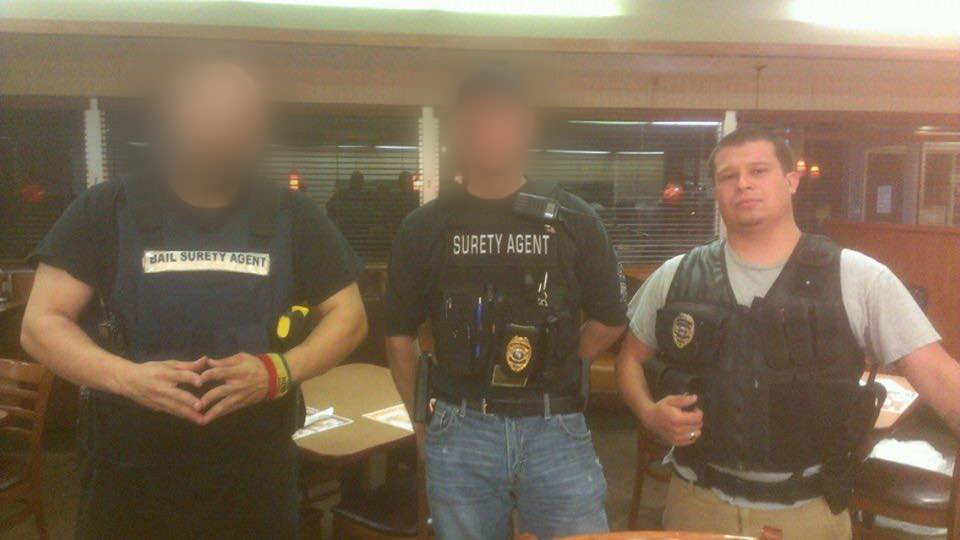 [Last updated on May 27, 2015, at 1:03 p.m.]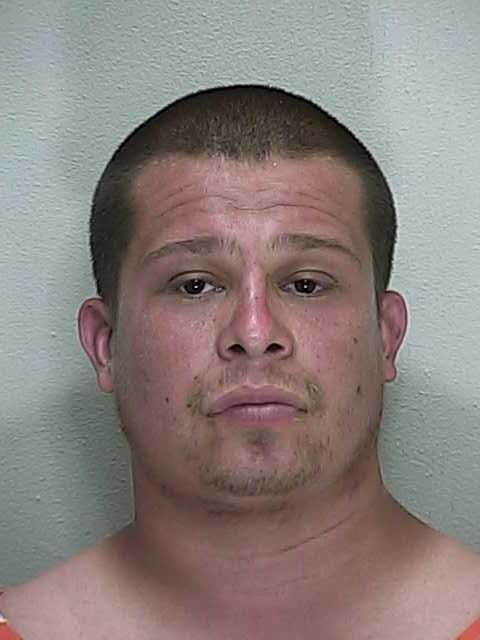 Ocala, Florida — Ocala Police have arrested a man who witnesses say conducted a traffic stop and pretended to be a Marion County sheriff's deputy.
On Friday, police were contacted by a man who stated that he had been driving through the Walmart parking lot, located at 2600 Southwest 19th Avenue Road, when he was stopped by who he thought was a legitimate police officer.
The victim told police that a man, later identified as Kristopher Edward Krumm, 27, had used a 2004 Ford Expedition with a siren and flashing lights to conduct the stop.
According to reports, Krumm exited his vehicle, approached the victim's window, and stated, "You cut me off."  Krumm then ordered the victim to roll the driver's side window all the way down.
The victim stated that he did not want to roll his window down because Krumm was wearing plain clothes, "looked dirty," and was not wearing a badge or gun.
When the victim requested identification, Krumm identified himself as a Marion County sheriff's deputy. Krumm then advised the victim that if he did not roll down his window that [he] would "call someone over."
According to reports, the victim then rolled his window up all the way. Krumm then returned to his SUV, and approximately a minute later, fled the scene.
The victim was able to write down the license plate of Krumm's vehicle as he drove off.
A second witness corroborated the victim's story.
Ocala Police Officer David Rodriguez reported that he has personal knowledge of Krumm and has had previous dealings with him.
Officer Rodriguez reported that he knew Krumm's vehicle to be equipped with red and blue lights that were mounted near the roof on the inside of the vehicle.
Krumm was arrested at his residence and charged with Impersonating a Law Enforcement Officer, False Imprisonment, and Prohibited Use of Lights under Certain Circumstances. Krumm's vehicle was also impounded.
Krumm was later released on $15,000 bond.
This situation begs the question, why would a civilian be driving around Ocala with a siren and police lights on his vehicle?
Ocala Post, with the help of confidential sources, found that answer.
Krumm has been operating and referring to himself as a "Bounty Hunter." Bounty hunters are illegal in Florida.
Further investigation revealed that Krumm has allegedly performed "pickups" for No Collateral Bail Bonds, located on Highway 40, which is odd because Krumm is a convicted felon.
An individual can neither be licensed nor operate as a surety agent (bail bondsman) if a person has been convicted of a felony.
Krumm was previously arrested by the Marion County Sheriff's Office and charged with Aggravated Assault with a Deadly Weapon.
According to the 2012 arrest affidavit, the victim stated that Krumm came to his house to fight. The victim stated, "I do not want to fight you." Krumm then pulled out a knife and stated, "I didn't come to fight, I came to f***ing kill you."
A second victim grabbed a brick and told Krumm to leave or she would call the police. Krumm replied, "I don't give a f**k about the police. I am still going to f***ing kill you."
In 2006, Krumm was charged with Escaped (F) after being arrested on an outstanding Lake County warrant and then escaping from custody.
Ocala Post reached out to the Ocala Police Department and asked if the agency was aware that Krumm had been operating as a bail bondsman.
OPD Public Information Officer Sergeant Angy Scroble said, "He did tell the officer that he is employed part time at No Collateral Bail Bonds."
OPD could neither confirm nor deny that these allegations would be investigated.
In a photo obtained by Ocala Post, Krumm is shown dressed in a surety agent uniform with two other bail bonds agents.
According to sources, agents who have used Krumm's services knew he was not licensed as a bail bondsman.
Ocala Post reached out to No Collateral Bail Bonds and spoke with the business owner, Byron Werner.
Werner said, "Kristopher Krumm is not on my payroll and has never been on my payroll. I do not even know who this guy is." He added, "Each bail bondsman is responsible for his or her own actions and this has nothing to do with the business name of No Collateral Bail Bonds."
"I only employ licensed bail bondsman," Werner said.
Werner also stated that he did not recognize the individuals photographed with Krumm.
Sources said Krumm could be charged with kidnapping for every person he picked up as a "bail bondsman." Furthermore, the companies that he allegedly worked for could also face legal action if it is proven that the businesses knowingly contributed to Krumm's activities.
According to the state, a bail bonds license is one of the hardest license to obtain.
If you have had dealings Krumm where he identified himself as a police officer, been picked up by Krumm while he was acting as a bail bondsman, or have other information about this case, call the Ocala Police Department at 352-369-7000.